Finally, Microsoft has designated Windows 10 v1809 as a ready product for deployment for all, including businesses. Originally released last fall and dubbed as Windows 10 October 2018 update, the version was abruptly pulled back by Microsoft because of numerous bugs that caused users to lose their data and encounter issues involving ZIP compressed files.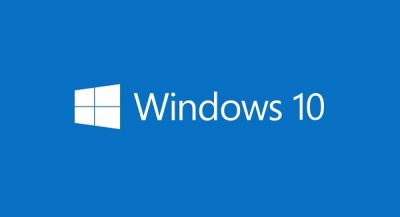 Windows 10 1809 and Windows Server 2019 was re-released again in mid-November 2018, with Microsoft adopting a cautious approach to make it available to the mainstream users. The version was so unpopular that is was adopted by less than 30% of Windows 10 devices with 50% of users expressing that they may never update to this particular version.
However, Microsoft seems to be in a hurry to communicate to the Windows 10 community that Build 1809 is fixed and is ready for broad deployment to all Windows 10 devices. The company took to Techcommunity website to make the announcement, saying,
Based on the data and the feedback we've received from consumers, OEMs, ISVs, partners, and commercial customers, Windows 10, version 1809 has transitioned to broad deployment. With this, the Windows 10 release information page will now reflect Semi-Annual Channel (SAC) for version 1809. We will continue to communicate for future releases the transition from targeted to broad deployment status.
Is Windows 10 v1809 ready for businesses
It is difficult to say "Yes" to this question with conviction because while Microsoft did resolve those initial bugs, a look at the most recent update for Windows 10 version 1809 shows five known issues:
Internet Explorer 11 authentication issue
Audio output issues with a machine having multiple devices
MSXML6 causing applications to stop responding.
Custom URI Schemes for Application Protocol handlers may not start the corresponding application for local intranet and trusted sites on Internet Explorer
Issues using the Preboot Execution Environment (PXE) to start a device from a Windows Deployment Services (WDS) server configured to use Variable Window Extension Preboot execution environment issues.
Could it be because of version 1903
This may again be one of the reasons why Microsoft made this announcement. As the company is shortly looking to announce the arrival of Windows 10 version 1903. It would have not really look that good to release a new version without confirming to its Enterprise and business customers that Windows 10 version 1809 was not ready for deployment.
Microsoft has already completed Windows 10 May 2019 Update with the last Preview Build expected to be released soon.