Windows 10 announcement has showcased a new generation of t Windows. Our future is moving towards more personal computing, covering the largest range of devices with innovative techniques and technologies. Now the screen size of the devices simply holds no importance because Universal Windows apps with cross-device compatibility are on its way.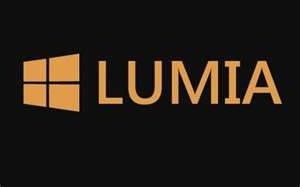 With Windows 10, phones and other small tablet can interact with the PC more smoothly and efficiently that before. So if you are a Lumia phone user and looking for what Windows 10 is bringing for you? Then trust me Windows 10 will make you fall in love with your Lumia.
With the new suite of in-box apps, the experience with the Lumia device will be more customizable and intuitive than before. The announcement of new Office Universal apps in Windows 10 will allow the users to easily go through e-mails just like as you are using them through your PCs.
Working with PowerPoint, Word in Windows 10 will definitely please you because the increased functionality and UI changes of these applications is unique in itself. The next generation of Windows is definitely appealing for every device that is capable of running Windows 10.
There are quite a few times when we need to go somewhere and the route is not clear in our mind. At this time 'Maps' is the required app which can hold our hand to guide us the driving direction. Not only this, in a meantime you can go through different restaurants with their reviews and can confirm your seat directly as well. All these are possible now with Lumia Maps app in Windows 10.
As Microsoft has promised, a free update to all its Windows Phone users, one thing that has to be cleared here is that not all phones will be getting the Windows 10 update.

Microsoft through their Lumia Conversations Blog announced,
"Like any upgrade to a new platform, not every phone will upgrade or support all possible Windows 10 features, and certain features and experiences will require more advanced future hardware "
Chris Weber, Corporate Vice President of Sales for the Microsoft Mobile Devices group, in his conversation on 'Lumia Conversations Blog' mentioned,
"Our goal is for the majority of the Lumia phones running Windows Phone 8 and 8.1 to join the Windows ecosystem along with an expected hundreds of millions of PCs, tablets and other devices running the next generation of Windows. "
Now it doesn't matter whether you are using PC, tablet or phone for your work. Windows 10 will allow you to work from any device and from anywhere. Just wait, as in the future more announcement are expected to be made.