To ensure the Enterprise gets to try Windows 11 before they can think to migrate, Microsoft is a c complete package virtual machines for four different virtualization software options: VMWare, Hyper-V, VirtualBox, and Parallels. It will allow the IT admins to test their software and enterprise configurations and understand how much effort they would have to make when they migrate. It will also allow them to prepare for the migration.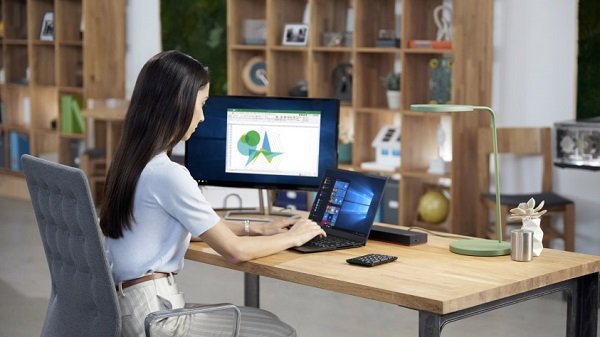 Windows 11 Enterprise virtual machine is now available as a free download
The virtual machines are of 20GB size, and they include the following:
Window 11 Enterprise (evaluation)
Windows 10 SDK, version 2004 (10.0.19041.0)
Visual Studio 2019 (latest as of 10/09/21) with the UWP, .NET desktop, and Azure workflows enabled and includes the Windows Template Studio extension.
Visual Studio Code (latest as of 10/09/21)
Windows Subsystem for Linux enabled with Ubuntu installed
Developer mode enabled
Windows Terminal installed
Microsoft has also offered file hashes which you can check for file integrity and not run into a surprise when you attach the Virtual Machine.
You will be able to test the VMs till 01/09/22, which is almost a year at the time of writing, and it should be enough for you to test it out.
One of the most significant advantages of using the VM is that you don't have to spend time installing it. No ISO download, no need to create a bootable USB drive or deployment routine. Download the VM for the software you use in your company, and attach it to it.
Once attached, you will have to go through some of the basic settings, and it should be ready to test. There is no limit on how many you can use it, so you can do it without any limitations if you want to network between a couple of them.
Download Windows 11 Enterprise virtual machine
Download by following the respective links: VMWare, Hyper-V, VirtualBox, and Parallels. Check the file hash available at the official download page.
BONUS TIP: You can also test IE11 and Microsoft Edge Legacy using free Windows 10 virtual machines you download from here.