Windows 10 users who were longing to upgrade to the new and upcoming version of Windows – Windows 11 can now install the package. Others, if interested, can start to buy new PCs with Windows 11 preinstalled on them. The OS is now generally available to all.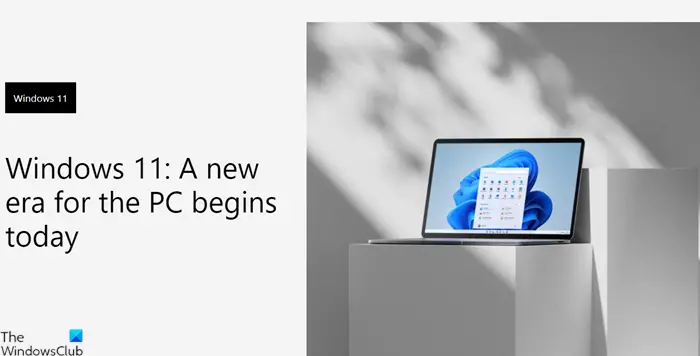 Windows 11 is now generally available to all
Anyone with a compatible laptop or PC that meets minimum hardware requirements can upgrade to Windows 11 now. The latest version ships with new tools, sounds, and apps. Also, its appearance exhibits gorgeous graphics, alongside beautiful animations.
We're pumped to be launching Windows 11; the entire user experience brings you closer to what you love, empowers you to produce, and inspires you to create. Windows 11 provides a sense of calm and openness. It gives you a place that feels like home. It's secure and everything is designed to be centered around you, highlight a Windows Blog post.
To fully understand the magic of Windows 11 you must get it in your hands. There are multiple ways via which you can get your copy of Windows 11. Just go through the list below!
Buying a new PC pre-installed with Windows 11 by visiting Windows.com or your local retailer
Purchasing a Windows 10 PC that's eligible for the free upgrade by visiting Windows.com or your local retailer
Use the PC Health Check app to check if your current Windows 10 PC is eligible for the free upgrade.
Download Windows 11 ISO directly from Microsoft.
You can upgrade Windows 10 to Windows 11 free right away!
The latest edition of Windows has all the power and security of Windows 10 packed inside a redesigned and refreshed look. All of it hopes to offer users a refreshing experience on their PC.
For more information on this piece of news, you can visit the Windows Experience blog.