Microsoft has announced that Windows 11 will be officially available come October 5, 2021. When this day comes along, the company will begin the rollout process of the operating system to eligible Windows 10 computers as a free upgrade. Not only that, but computers with Windows 11 pre-installed will now go on sale.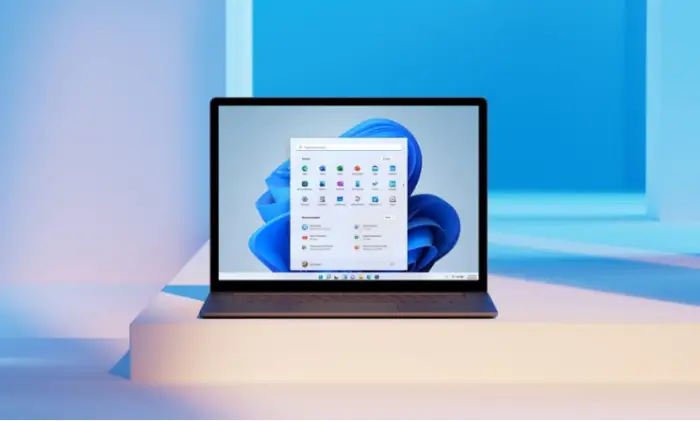 Windows 11 Release Date
Today, we are thrilled to announce Windows 11 will start to become available on October 5, 2021. On this day, the free upgrade to Windows 11 will begin rolling out to eligible Windows 10 PCs and PCs that come pre-loaded with Windows 11 will start to become available for purchase. A new Windows experience, Windows 11 is designed to bring you closer to what you love.
Millions of people worldwide will finally get the chance to experience what Windows 11 has to offer, as Microsoft aims to change the way we use operating systems forever.
Microsoft will take a phased rollout approach
The plan as it stands is not to roll out Windows 11 to everyone at the same time but rather on a phase-by-phase basis. Microsoft says it has learned from the Windows 10 rollout; therefore, this time around, the company plans to deliver the new update to eligible devices first above all else.
Microsoft went on to add that it hopes to have all eligible devices upgraded to Windows 11 by the middle of 2022. Folks who own an eligible computer should get a notification whenever the upgrade is available.
Alternatively, users can choose the manual approach by going to Settings > Windows Update and select Check for updates.
Some key highlights of Windows 11
While there are a lot of new features introduced, including Security features, some features are deprecated/ removed.
Windows 11 is a true upgrade to Windows 10 and probably the most significant update to the operating system since Windows Vista.
New user interface: Microsoft has changed the user interface somewhat in Windows 11. From what we can tell, the Taskbar is located in a spot that makes it look similar to that of macOS, which is not bad. Additionally, users can expect new system sounds, though we do not view that as an improvement in the grand scheme of things.
Integrated Microsoft Teams: Were not sure how long this will continue, but Microsoft aims to include Microsoft Teams as a pre-installed application. One would presume that it will become the default tool for communicating with family and friends at the expense of Skype. But it would also give education institutions more reasons to use Teams instead of Zoom for online classes.
The new Microsoft Store: Let us be honest here, the current version of the Microsoft Store on Windows 10 is hated by many people, especially gamers. With that being a fact, it made a lot of sense for the software giant to redo the entire experience for Windows 11. Finding the latest apps and games is not much easier than before, according to Microsoft.
These are just some of the few things you can expect from Windows 11 when it hits your computer in a little over a month.
The Windows 11 Hardware & System specifications were also released earlier by Microsoft. You can check if your PC can run Windows 11 using some tool.