Microsoft has been striving hard to make the Windows 10 as safe and secure as possible. With the cyberthreats looming large it only makes sense for Microsoft to take the initiative and help people stay safe and secure. Windows Defender Advanced Threat Protection feature is one such endpoint security platform that helps in stopping breaches. It is learned that security is one of the prime motivators for customers to upgrade to Windows 10 and Microsoft has now decided to extend the same to Windows 7 and the Windows 8.1 so that the users are protected until the end of support.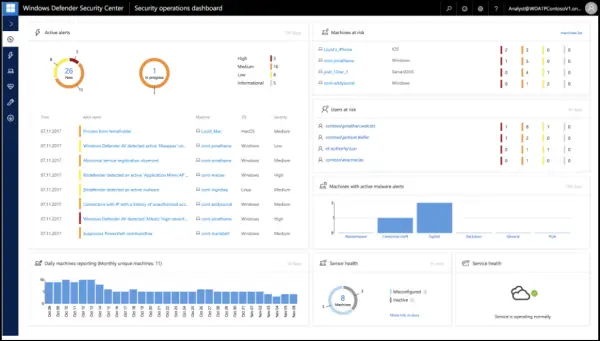 Windows Defender ATP support for Windows 7 & Windows 8.1
Customers migrating to Windows 10 will now be able to add Windows Defender ATP Endpoint Detection and Response functionality to their Windows 7, and Windows 8.1 devices so that they can test the features and get the hang of it.
Security is the main driver to get current and stay current with Windows 10. It's great to see Microsoft helping customers better protect our environment with WDATP support for Windows 7 during this transition – Microsoft.
This solution can also be run alongside third-party antivirus. However, Microsoft suggests using it in tandem with Windows Defender Antivirus. This will help security teams to see all the malware detections and trigger the responses accordingly. Eventually, both the solutions together will help prevent the spread of malware.
Windows customers will get access to the public preview of the down-level EDR solution starting this spring. With this in place, security teams will be able to detect suspicious behavior on their Windows 7 and Windows 8.1 devices without the need to use multiple solutions.
Last year Microsoft announced cross-platform support by teaming up with industry leaders like Bitdefender, Lookout, and Ziften. Lastly, Microsoft has also partnered with SentinelOne S Endpoint Protection Platform, a unique solution that makes use of static and behavioral AI engines to provide better prevention and protection.