After Microsoft unveiled Windows 8 last year the newly introduced user experience was criticized and many came away unimpressed.  A handful of critics complained about the lack of help or cues for the new user experience (lack of Start button). As such, this population rejected Windows 8 adoption outright. However, with Windows 8.1 preview launch date around the corner, Microsoft believes new features of Windows 8.1 features could silence most of its detractors.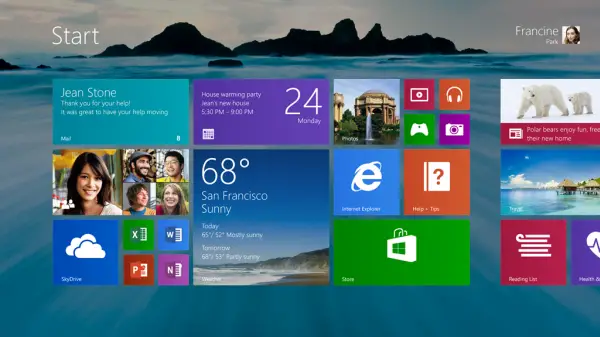 Windows 8.1 update
Windows 8.1 Preview will officially make its public appearance at the BUILD developer conference next week. The stable version is expected to hit the market in August or September and is likely to introduce new manageability, mobility, security, user experience and networking capabilities. A report by Garner highlights the very point. It suggests the features included in Windows8.1 update could well give people what they might be hoping to experience in Windows 8? In a note, Gartner points out that Windows 8.1 could be accepted more by enterprise users than Microsoft's Windows 8 was in 2012. The note states:
Some users complained about the lack of discoverability, help or cues for the new user experience, and many rejected Windows 8 because of the changes. Based on the information currently available, we believe Windows 8.1 features could quiet most of its detractors.
It is possible that compatibility issues could arise while shifting the browser experience from IE 8 to IE11 than with Win32 applications that run on Windows 7.
As per the views of Michael Silver and Steve Kleynhans, vice presidents in Gartner's client computing team, all is not lost for Microsoft, Windows 8.1's release could represent the right moment for everyone to make the move to Windows 8.