Microsoft looks set to follow the path it abandoned in the past with the introduction of Windows 8. The company unveiled its plans to re-introduce the Start Menu in Windows, as per the announcement made at the annual BUILD developer conference.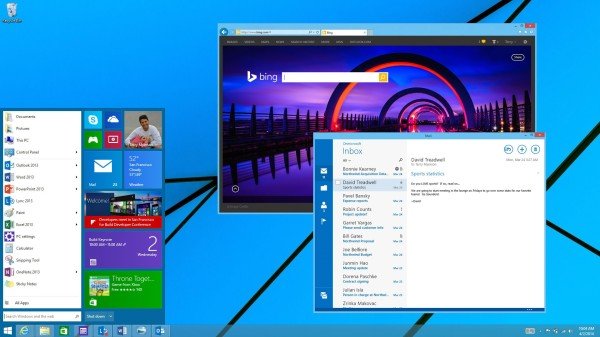 The details on the subject were not clearly stated. All one could get is a small glimpse of an early pre-release concept of what the Start Menu was going to look like when it comes to consumers in an upcoming version of Windows.
Finally, I previewed some work we are doing for the next iteration of Windows … In particular, I showed some early thinking on how the user experience in Windows will evolve in a way that will help developers' apps make their way to users across devices and form factors" said, Terry Myerson, Microsoft's executive vice president of Operating Systems.
After observing the image in some detail one can generalize that the revamped Start menu combines elements of both, Windows 7 and Windows 8, offering users quick access to the installed apps with live tiles. Power controls are also find space to instantly shut down or reboot your computer. The image also reveals plans of Microsoft of working on Metro apps to make them run in their own windows, combining Modern UI with the desktop.
Microsoft is likely to push out its first major update to Windows 8.1 on April 8th, which introduces a number of new feature such as the ability to pin Modern UI apps on the taskbar as explained in our previous post, Windows 8.1 Update introduces new features and enhancements. The Start Menu will come a little later!