Despite the release of Windows 10 and Windows 11, the folks at Microsoft have continued to support Windows 8.1. And rightfully so because there are still many consumers who are still using the operating system, and the same goes for businesses as well. The thing is, support does not last forever and one day Windows 8.1 will no longer be on the books. Well, that day is coming in the near future as Microsoft has recently announced that it plans to end support for the operating system come January 10, 2023.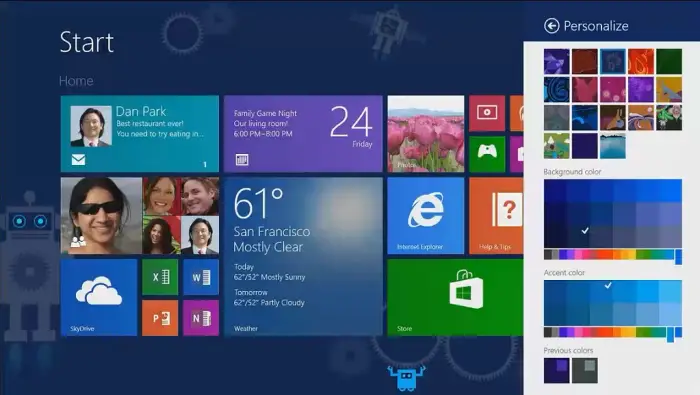 Microsoft to end support for Windows 8.1 on January 10, 2023
Microsoft going forward after the end of support date, will not be offering Extended Security Update (ESU) for Windows 8.1. That means if any organization continues to use the OS after that date may be exposed to security risks.
What is the meaning of Windows 8.1 End of support?
Organizations will no longer get technical support.
No more software updates.
No more security updates or bug fixes.
The option will be there to continue running Windows 8.1 on a computer for many more years to come. But whatever problems that one might face will not be something for Microsoft to fix.
Will your Windows 8.1 computer cease to work?
End of support for Windows 8.1 does not mean the operating system will no longer function. Users can continue to do whatever they want with the understanding that future updates are null and void.
What options do I have for staying supported on a Windows operating system?
Your best bet is to upgrade to the latest version of Windows, which is Windows 11 as we speak. If your PC is not supported, then purchase a new one if the option is available. Alternatively, one could update to Windows 10 since it will be getting updates long after 2023.
How is Windows 11 security better than Windows 8.1?
If security is your main concern, then you should definitely look to update to Windows 11. According to Microsoft, Windows 11 is more secure than Windows 8.1 due to its comprehensive end-to-end security that comes packed with a firewall, antivirus, internet protection, and much more.
There are several built-in security features not found in Windows 8.1 that will aid in safeguarding against threats, and they come at no extra cost to the end-user.