The public preview of Windows 8.1 will go live tomorrow but the preview build of Windows Server 2012 R2 is already available for download. What the latest build of Windows Server suggests that Microsoft has listened to feedback and made some important changes. @robertmclaws shared the screen-shot of the new Start button on Twitter which shows the WinX menu and the taskbar's properties window where a lot of the new functionality have been added. This same functionality  of Windows Server 2012 R2 is expected in Windows 8.1 too.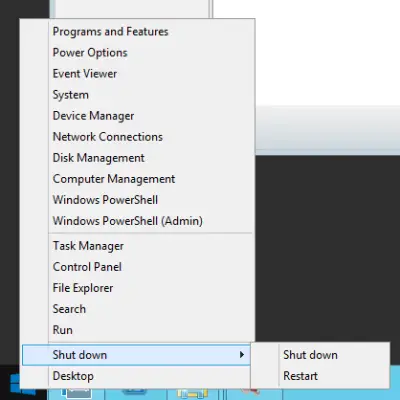 As usual, right-clicking in the bottom left corner will make the usual power users or WinX menu pop-up, but it now has the option to shut down or restart the operating system. In windows 7, the menu served the primary way to shut down Windows, so Windows 8.1 users will welcome this change with just more than open arms. The Command Prompt options have been replaced by Windows Powershell.
Other than that, extra navigation options will also be added.
These include, the ability to disable the upper-right hot corner in order to gain charms bar, the upper left are and ability to boot to the desktop instead of the Start Screen during the initial sign-in.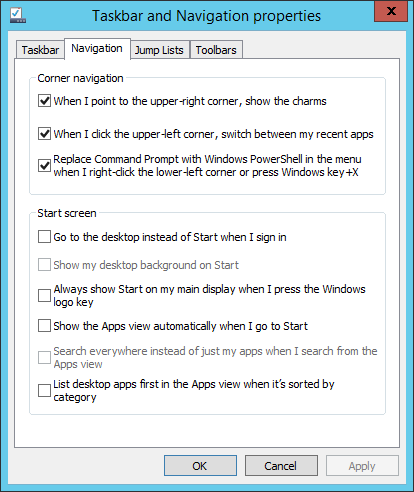 Additional details would be disclosed tomorrow when Microsoft officially unveils the first Windows 8 update viz. Windows 8.1.