Finally the day has arrived, Windows 8 along with Surface will go live throughout the world. According to official Redmond sources, Windows 8 will be launched at today at 08:15 PT / 20:45 IST / 11:15 EDT.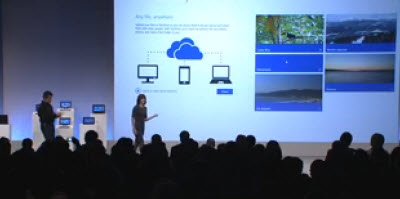 From the Windows newsroom, the live show cast to this event can be seen directly from New York. During this event, Microsoft will also present the new Surface tablet during the same launch event, with Steve Ballmer expected to talk of both the device and the attachable Black Touch Cover.
The official launch to Windows 8 can be streamed via this link:
Get live stream to Windows 8 launch
At TWC, we have already cover lots of discussions on Windows 8 and we strongly hope that Windows 8 won't disappoint you. The Start Screen appears to be the only resented feature of Windows 8 because it replaces the traditional Windows Start Menu, which many of us are used to. It's mostly designed for touchscreen, but it works smoothly on desktop computers too, even if Microsoft has itself admitted that beginners may need some time to get used to it.
Once this event comes to an end, Microsoft will officially start its global marketing blitz, and start airing Windows 8 and Surface advertisements all over the world.
This event comes once in a while so I hope you guys will love watching it… Enjoy!