Microsoft has warned that using the Windows 8 Refresh Your PC option may delete your Outlook profile, on a device that is using Windows 8 or Windows RT.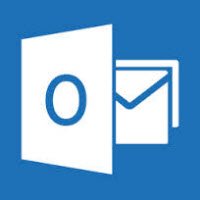 The Refresh Your PC option in Windows 8 gives you an easy option to restart fresh while retaining all of your documents, accounts, personal settings, and even the apps you've downloaded from the Windows Store.
Now even if users were to opt for the Refresh Your PC without affecting your files option in Windows 8 and Windows RT they may find that their Outlook profile is deleted, and the data files are deleted or moved as well!
Re-create Outlook profile & import Outlook Data
In the eventuality that you face this problem, you will have to manually re-create your Outlook profile and then import the Outlook Data (.pst) file or files from the following locations:
C:\Users\UserName\Documents\Outlook Files
C:\Windows.old\Users\UserName\AppData\Local\Microsoft\Outlook
Microsoft has also released a knowledge based article KB2872888 that is meant to guide users on this issue on how to go about re-creating the Outlook profile and data manually.