From current executives, Acer's President, JT Wong has the credit of having maximum shots fired at Windows 8. Wong has been extremely critical of Microsoft in its attempts to re-imagine the Windows environment, frankly admitting that he does not hold the latest release from Microsoft in high honours. Wong was very much forthcoming in his thoughts earlier, slamming Microsoft for its decision to launch the Surface tablet while also expressing doubts over the success of Windows 8.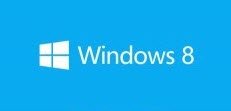 In an interview to Bloomberg, Acer President JT Wong remarked
"Windows 8 itself is still not successful. The whole market didn't come back to growth after the Windows 8 launch, that's a simple way to judge if it is successful or not."
This is a transparent indication that Acer may take baby steps in adopting Windows 8 across its manufactured PCs and tablet devices. Wong has always been skeptical about its success, even doubting the Surface tablet's success which was hailed by many (critics/consumers) as one of the best products of the year. Though Microsoft has stepped back from officially revealing the Surface sales figures but initial estimates by independent analysts claim around 1 million devices having been sold since its launch.
On the other hand, Wong is full of praise for Chrome, a free operating system developed by Google, stating that the Chromebooks have done great business in US markets. According to him, notebooks based on Google's Chrome OS have now taken up between five and 10 percent of all of Acer's notebook shipments in the US.
"Chrome's value is that it's more secure. <ed> .. corporations are also likely to show interest in the operating system. You saw that all the marketing and promotions were not as broad as Windows 8, so to reach this success is encouraging."
Hope we get to see some great Windows 8 / Windows RT devices from Acer soon.