Did you know? It's been 25 years since the era of Microsoft's Windows 9x operating system family officially (or should we say commercially?) began. Windows 95 has historical importance for several reasons. But very importantly, it's the first member of the Windows 9x family.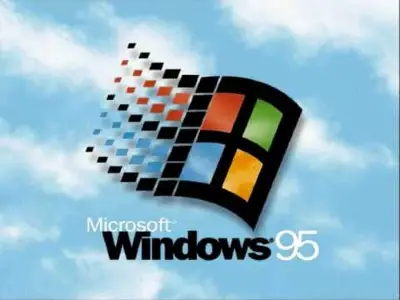 The successor of Windows 3.1x, Windows 95 became available for PC manufacturers on August 15, 1995. And in less than 10 days, on August 24, 1995, it became generally available for retail customers.
Windows 95 turns 25!
Believe it or not but on this day 25 years ago, Microsoft officially released the Windows 95 operating system. Well, Microsoft and we as consumers of the company's PC operating system have come a long way.
Before releasing Windows 95, Microsoft had a separate MS-Dos operating system. Windows 95 combined MS-DOS and several Windows apps and services into a single operating system, with noteworthy improvements.
Thanks to Windows 95, some of the major improvements came in the form of the Graphical User Interface (GUI), providing users with significant improvements over its predecessor.
The operating system also became subject to major core component changes. It introduced Windows PC users to the taskbar, the "Start" button, providing users with ways to navigate through the operating system for the very first time.
After more than 7 years of existence, on December 31, 2001, Microsoft officially put an end to the extended support for the Windows 95 operating system.
Watch this video from Microsoft.
How many of you know that you can run Windows 95 in your web browser? After all, it's a major nostalgia for those of us born in the '90s. All you need to do is go to win95.ajf.me.
How to download Windows 95 on Windows 10
Even after 25 years, you continue to install the Windows 95 operating system on your Windows 10 computer. As we have written about it in the past, you can download the Windows 95 operating system in the form of an app, In addition to Windows, it can also run on Linux and macOS.
Here's how you can install Windows 95 on your Windows 10 PC.