The Windows 10 Fall Creators Update v1709 is here and along with it we also have the updated Windows Assessment and Deployment Kit (ADK) available for download. For the record, this is the first time that Microsoft has provided simultaneous ADK access with a new OS version. You can download the latest Windows ADK for Windows 10 v1709 to get the new and improved deployment and provisioning tools. The Windows ADK is also available to Windows Insiders.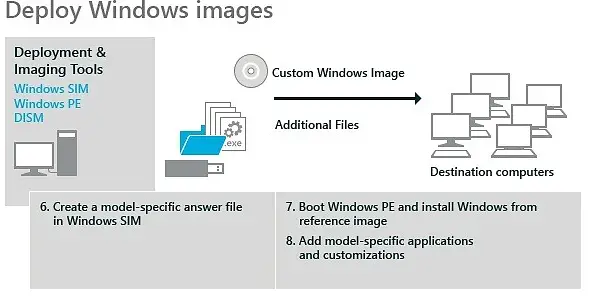 Windows ADK for Windows 10 v1709
The Windows Assessment and Deployment Kit (Windows ADK) has the tools you need to customize Windows images for large-scale deployment, and to test the quality and performance of your system, its added components, and the applications running on it. The Windows ADK includes:
The Windows Assessment Toolkit and the Windows Performance Toolkit to assess the quality and performance of systems or components.
Deployment tools such as WinPE, Sysprep, DISM and other tools that you can use to customize and deploy Windows 10 images.
What's new in the Windows ADK for Windows 10, version 1709
Added to the above features, the updated Windows ADK for version 1709 includes following improvements
Support for ARM64 platforms
MDM: Enhanced device and PC management
Access ADK now
Windows 10, version 1709 is the fourth feature update for Windows 10 and comes with a rather short turnaround.With the life of Windows 10 builds becoming shorter than expected it makes sense for the companies to access the ADK sooner rather than later. Even the companies adapting to the latest release 1709 must move quickly.
Companies invest a lot of time in pilot testing, software, and hardware compatibility checks, deployment planning and staging. Hence, access to automated assessments for hardware and software compatibility through ADK is a help. The ADK capabilities allow substantial time and labor-savings for companies that dig in and put its tools to work. Presumably, faster access helps businesses squeeze a long-term process into a shorter overall timeframe.
Download Windows ADK for Windows 10 version 1709 here.