With Windows 10, Microsoft introduced a secure login system – Windows Hello. The system allowed users to login into their devices using an iris scanner, fingerprint reader or facial recognition. The only way to use this feature was to buy a latest Windows PC or Windows smartphone that was already equipped with the hardware. This changes with the recent announcement. Now, any user can add Windows Hello compatibility to any Windows 10 PC by simply purchasing a small accessory – BIO-key's Windows Hello fingerprint accessories.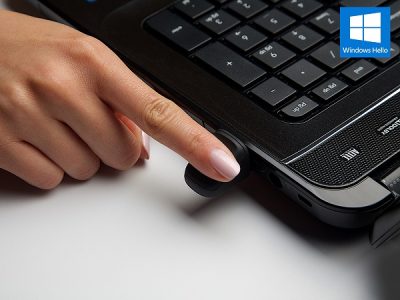 Windows Hello fingerprint accessories
BIO-key's fingerprint accessories allow Windows devices owners to connect a fingerprint reader to Windows tablet or PC via USB slot. The advantage of this feature – no need for a password to keep your personal information safe. The specialized hardware is available in 3 versions,
BIO-key SideSwipe Mini Fingerprint Reader
EcoID Fingerprint Reader
Slide touch fingerprint reader
We're excited to announce that BIO-key International, Inc. has launched three new compact USB fingerprint reader accessories, available at Microsoft Stores and microsoftstore.com. These devices enable you to login conveniently and securely to your Windows 10 PC with a simple swipe or touch, mentions Windows Blog.
The fingerprint reader devices find their potent use in electronic devices since they are extremely compact in size and plug into PC devices easily via USB. Microsoft claims, signing in via these tools barely takes few seconds through a simple swipe or touch, and in turn, readily give you access to your devices.
Moreover, sign-in via fingerprint accessories is up to to 3 times faster than the method of entering a password manually. These fingerprint accessories offer a great way to upgrade your hardware and their security at the same time.