With a goal of offering an expanded experience to the IT professionals in Corporates and tailor their needs, Windows Insider Program for IT Professional and Businesses was recently launched in Microsoft's Ignite Australia conference. Abbreviated as WIP4Biz, this new initiative will certainly help the IP professionals to test preview builds in their corporates. Almost 40% of the Windows Insiders include IT professionals managing the enterprise desktops and this Windows Insider Program for business is targeted to address their specific needs and requirements.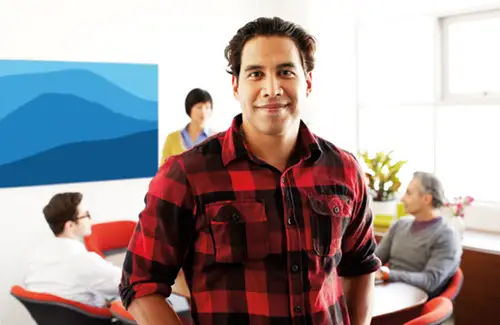 Windows Insider Program for IT Professional and Businesses
Explaining the new initiative on their dedicated web page, Bill Karagounis, Director of Program Management, Windows Insider Program & OS Fundamentals said, "In the coming months, we'll be adding additional features to the existing Windows Insider Program to better support you in your job. (…) Insiders may need to take additional action to access new features when they are made available. Instructions for accessing these new features will be communicated to Insiders who complete this pre-registration form.
With the new program, the IT pros will now be able to participate using their corporate credentials, test the latest Windows 10 features in an enterprise environment and get deeper with the topics important to their business and corporate communities. Users can also build their own community of like-minded IT experts or connect with the existing communities. Also, it will help enterprise users to test the new commercial features of Windows 10.
The new Insider Program will include blogs, forums, events and surveys to help enterprises deploy the preview builds. Participants will also be able to report the issues and upvote the already reported issues. This will further help Microsoft to get the feedback from enterprise IT professionals about Windows 10 deployment and adoption in their organizations.
The program will be open in coming few months reportedly and Microsoft will soon be inviting the IT professionals of business organizations using Windows 10 to join WIP4Biz. The Company also promises to add some more new features to the existing Windows Insider Program providing you a better support in your job. However, the Insiders need to complete the pre-registration form to get an access to the new features when they are made available.