We have been seeing that the Windows Live branding is under transition and is being phased out as a separate brand, what with many of the Windows Live software, services and apps like SkyDrive, Photo Gallery, Movie Maker have dropped the 'Live' branding from their names.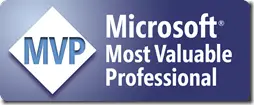 As Microsoft had said earlier:
 Windows Live is reimagined. There's no separate brand to think about or a separate service to install. Windows 8 provides us with an opportunity to reimagine our approach to services and software and to design them to be a seamless part of the Windows experience, accessible in Windows desktop apps, Windows Metro style apps, standard web browsers, and on mobile devices. Today the expectation is that a modern device comes with services as well as apps for communication and sharing. There is no "separate brand" to think about or a separate service to install – it is all included when you turn on your PC for the first time.
Windows Live was first announced on November 1st, 2005 and Microsoft has been awarding MVPs for Windows Live for a number of years.
With Windows Live being phased out, Microsoft decided to create a new expertise and move various Live expertise category MVPs into this new category:
Windows Consumer Apps.
All MVPs from the following categories have been moved to the new category Windows Consumer Apps :
Digital Media Experience
Windows Live
Windows Live Mail
Windows Live Messenger
Windows Consumer Apps MVP sounds cool!