Though Windows Media Center is not supported on Windows 10, as a fan of the old guard here is a chance of how you can find it. A former Microsoft employee has posted the Software Development Kit (SDK) for the most recent version to GitHub. The Windows Media Center SDK is designed to help developers create applications and software components that take advantage of features provided by Windows Media Center and documents programming technologies that you can use to extend the capabilities of Windows Media Center.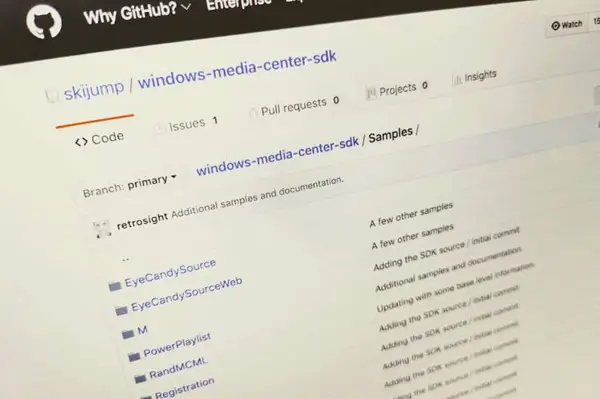 Windows Media Center SDK
Charlie Owen, a former program manager who left the company in 2014, was part of the team behind Windows Media Center (WMC) and the former staffer uploaded the SDK on GitHub with the following message,
Preserving a bit of history for the diaspora that created Windows Media Center (the 'eHome' team at Microsoft) and the fans that still use since the actual installer has gone missing from the original download link.
Looking at the Windows Media Center history, Microsoft introduced it to bring Windows into the living rooms but carried it only to the Windows 8 Pro edition in 2012. By 2015, Microsoft said it would not be continued in Windows 10.
For the curious, the idea of WMC was to put a PC under your television, add a remote, sit back, watch and listen. However, streaming providers and products like Roku limited WMC popularity and Microsoft didn't do much after that.
In the early days, WMC was mainly used to play DVDs, however in the starting days of Netflix's streaming service Windows maker supplied a software development kit, letting apps like Netflix play content through Windows Media Center.
The addition of the source code to GitHub isn't officially sanctioned by Microsoft but is a useful app for those looking to keep the memory of WMC alive and are not comfortable using more fancy apps like Kodi or Plex.