Microsoft recently made the Windows Notepad available on the Microsoft Store. Windows Notepad is one of the oldest text editors in Windows, yet not very commonly used. Rather, for users who couldn't buy MS Office, Wordpad became a suitable replacement for Windows Notepad when it was launched with Windows 95, as it offered more formatting options.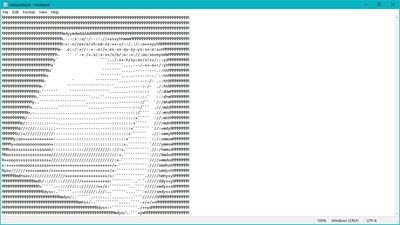 Download Notepad from Microsoft Store
One of the main reasons for Window Notepad being not so popular is that it hasn't been updated much since its launch 34-years-ago. It was popular when computers were primitive for it was the main text editor provided by Windows and the .txt files created through it were small in size. As hard-drives grew in size (the average size is in TBs now), Windows Notepad became redundant. Yet, Microsoft never phased it out. Rather, it is still a part of the main Windows 10 package.
Updates to Windows Notepad were tied to Windows Updates. That has now changed as Microsoft has introduced Windows Notepad on the Microsoft Store. Now, Windows Notepad will be updated like any other app downloaded through the Microsoft Store. This gives Microsoft the liberty to update Windows Notepad as and when they want.
This news is significant is that such a step could help in bringing Windows Notepad back to the mainstream. It is apparent that Microsoft will consider regular feedback by users and improve upon the app.
It should be noted that Windows Notepad will still be a part of the main Windows 10 package and will be present in the operating system by default. But the updates won't be tied up with Windows updates.
The Windows Notepad app can be downloaded from the Microsoft Store here.