If you are a registered Windows Phone developer, this might be good news for you. With an intention to use some marquee apps for its mobile platform Microsoft is launching its "Windows Phone Next App Star" contest today.  The company is now looking for some big apps in the store and the winning app in the contest will be placed in a prime-time U.S TV ad.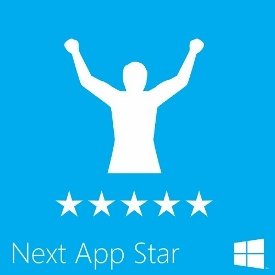 The basic aim of Company behind this contest is to bring more customers and visibility. The contest is open for the Windows Phone developers worldwide including the students. Developers who have got any of their Windows app published in any country can take part in this contest of Windows Phone Next App Star.
Developers can participate in the competition by 5Th March 2013. Company will first sort out 64 finalists from the participation entries. The winner will be selected on the basis of public voting which will start in April.
Talking about the contest Microsoft says, "The will be prizes along the way to encourage people to participate […] and ways for you to promote your app and gain new fans. Thousands of dollars in prizes for the developers of the 64 apps that get selected, including a Nokia Lumia 920 Windows Phone and a one-year free Dev Center subscription." The grand prize winner will be featured prominently in Microsoft's Windows Phone TV ads in the U.S., "bringing national exposure and a lot of buzz to one developer's creation." The contest is open for all developers, including students and hobbyists.
Todd Brix, senior director of Windows Phone app said, "Two apps enter, one app leaves. Consumers all over the world get to vote and decide who should be the Next App Star. Based on user ratings and Redmond's own quality metrics, each week's field will be narrowed to 32, 16, eight, four, and two, until the grand-prize winner is chosen.
Every developer who makes it into the selected top 64 apps will be awarded with thousands of dollars along with a one year free Dev Center subscription and a Nokia Lumia 920 Windows Phone.
According to the statement given by Brix, the winning app will be features in a Windows Phone primetime television advertisement.
Head over to the "Windows Phone Next App Star" website to learn more.