Believe it or not, Windows Phone knows how to take on the competitors. Latest on the list is Samsung Galaxy S4. If you remember, not long ago it was Android and iPhone who were mocked by a Windows Phone commercial.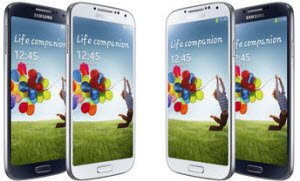 The latest commercial from Windows Phone targets the high price of Samsung Galaxy S4 comparing with Nokia Lumia 521. While Galaxy S4 is priced at $750, Nokia Lumia 521 is costing $149, $601 lesser compared to Galaxy S4.
So what else you can buy with $601 if you buy Nokia Lumia 521? The commercial shows that you can pick up a 16GB Micro SD card, 3 Months subscription to Xbox Music, High Quality Monster headphones, and a touchscreen notebook from Asus.
While those of you who would like to compare the features of both the phones. Nokia Lumia 521 (nearly free on contract) is definitely a budget phone priced attractively at $149. It has good sensitive 4" touchscreen, 5 MP camera with Auto Focus, 720p HD video recording, 1 GHz dual core with 512MB of Ram. Coming to Samsung Galaxy S4, its screen is bigger than Lumia at 5", camera definitely more capable at 16 mega pixel, quad – core and an Android as everyone knows.
[youtube http://www.youtube.com/watch?v=XW-boe_-M4U&w=560&h=315]
Even though Windows Phone seems to be making a valid point when it comes to price, it may still not convince users who buy Phone on contract.  Considering that contract price of Samsung Galaxy S4 is $200 down $550 from the original $750, it leaves the difference between Lumia 521 and Galaxy S4 to just $49. And with such less difference will Nokia be able to convince the buyers? Only time will tell.
So what's your pick, Samsung Galaxy S4 or a cheaper Nokia Lumia 521? I leave it on you to decide the gains and losses.