Microsoft's Windows 10 Creators Update has been the talk of the town ever since it was rolled out a few days ago. Apart from focusing on tools that are aimed at scoring on the utilitarian front by including tools like Paint 3D. Needless to say, Microsoft's Windows 10 Creators update will also land up on Windows Phones. Well, if you are still pledging your loyalty with the Windows Mobile then perhaps this news is something not so pleasant.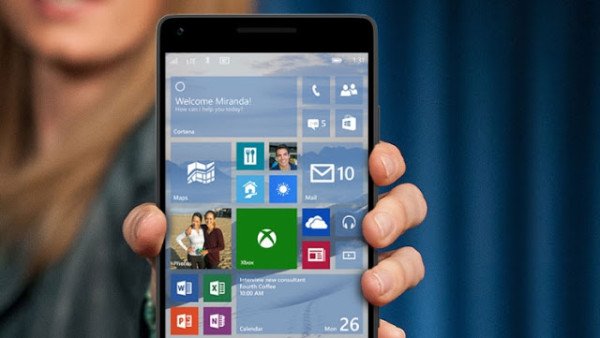 Windows Phone devices that will get Windows 10 Creators Update
Microsoft has announced the Windows 10 devices that will get Windows 10 Creators Update and the list only has a bunch of Windows Phone handsets that will support creators update.
"Devices not on this list will not officially receive the Windows 10 Creators Update nor will they receive any future builds from our Development Branch that we release as part of the Windows Insider Program. However, Windows Insiders who have devices, not on this list can still keep these devices on the Windows 10 Creators Update at their own risk knowing that it's unsupported."- Microsoft.
The Creators Update for the Windows Phone is expected to roll out starting from April 25 and the devices which are not mentioned in the list will not receive future support.
HP Elite x3
Microsoft Lumia 550
Microsoft Lumia 640/640XL
Microsoft Lumia 650
Microsoft Lumia 950/950 XL
Alcatel IDOL 4S
Alcatel OneTouch Fierce XL
SoftBank 503LV
VAIO Phone Biz
MouseComputer MADOSMA Q601
Trinity NuAns NEO
Microsoft has put the blame on the hardware and feels that the old phones might not end up offering a seamless experience for customers. However, I have been seeing Windows 10 Mobile users report in forums that the Creators Update has been pretty smooth so far. That being said if you are an insider you can still install the Creators Update.
Yet another important aspect is that unlike before the build number will not match when it comes to Windows 10 build for PC and phones. Microsoft will still continue to roll out Windows 10 Mobile test builds. Starting with the Build 16176 Microsoft has included the serial device support for the Windows Subsystem for Linux and will also include some minor items on the changelog.
Is your device in the list?