OneDrive this time, has updated its Windows Phone app. The OneDrive app for Windows Phone gets some cool new updates today. The updates are :
Support multiple user accounts for OneDrive on Windows Phone
PIN code support
create and view albums
Supports additional Microsoft Accounts
With this update now you can sign-in to OneDrive with additional Microsoft accounts. Earlier if one needed to access some other OneDrive account , then one had to do it via browser. But now one can use the OneDrive Windows Phone app too.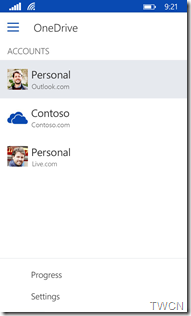 PIN code support
Earlier, the OneDrive team had provided this security enhancement feature for Android OneDrive app. With PIN code one can prevent other people who may be using your device to accidentally access, edit or delete your files on OneDrive. One can set this feature from the Settings option inside the app.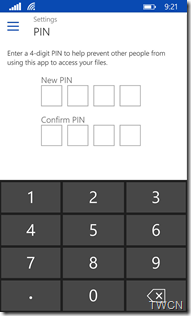 Once the PIN code is set, no one will be able to access your OneDrive files without entering the PIN code. Its quite a simple and nice security feature.
Create and view albums
This Albums feature used to be a web-only feature. With this update one can create, view and share albums from the app itself.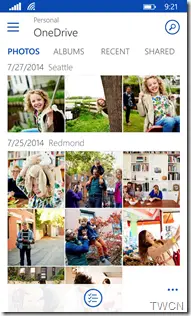 The albums are not like regular traditional folders. One can create an album using pictures and videos from anywhere in your OneDrive. And when these albums are shared for viewing, the viewer gets a much better experience. The photos in the albums stand centered, are edge-to-edge, and have a larger thumbnails, which can be arranged in beautiful collage.
To get these cool features, update your Windows phone OneDrive app or if you haven't yet tried, give it a try and install it on your Windows Phone.