Recently, Joe Belfiore, the Manager of the Windows Phone Program at Microsoft, responded to a couple of tweets that hinted on fixes coming to both Windows Phone 8 and Windows Phone 7.8.


Windows Phone 8 currently has an irritating issue where the unknown "Other" space grows rapidly without a way to clear it. It is common for people to report the issue of having the phone eat all its memory with that section. The phone storage (Other / Apps) grows and grows until your phone has no more space left.
Right now, the only known fixes are to delete OS files or use the app Shrink Storage a couple of times to create some wiggle space on your phone. This Shrink Storage App tries to reduce this storage by  completely filling your internal storage and then restarting your phone. Resetting your phone and starting over works as well, if you are willing to do that.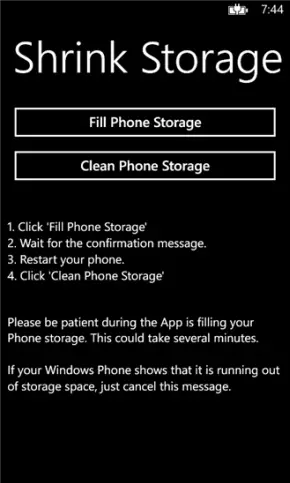 Thankfully, Joe states that in future updates a fix will come and he suggests that you turn off automatic photo upload – found in Settings -> Backup. Maybe this fix suggested will be part of the Windows Blue OS update?
Windows Phone 7.8 has a bug where the Live Tiles don't update themselves. Some others report that battery is being sucked away from their phone. This is unfortunate because one of the biggest marketing points for Windows Phone were the live tiles. Unpinning and repining all your live tiles may resolve the issue, so try it out.
In the meanwhile, you can also wait for the official fix coming for WP7.8 that will fix the problem.