Windows 10 isn't released for the general public use yet and the news and reports about the the next updated version of Windows has already broken out. The new update, codenamed 'Redstone' coming in 2016, is likely to follow Windows 10 shipment later this year.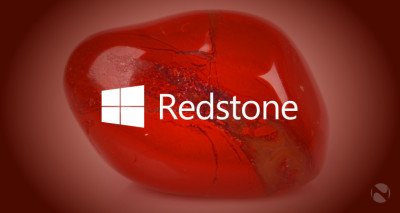 Windows Redstone
Redstone will not be Windows 11, but an enhanced version of Windows 10. Threshold – the early codename attached to Windows 10 will however have two separate releases. The first will be Windows 10 launch this summer followed by its iteration in fall.
It will just be a larger update than the others and is expected t0 provide new functionality and support for new classes of devices. Redstone will also likely contain leftover features that fail to make it to the first release of Windows 10.
Neowin confirms that the update will be delivered automatically to Windows 10 users as part of their regular, every month-or-so updates.
Redstone will come in two waves, the first wave is targeted to arrive in June of 2016 and the second wave is scheduled for October of the same year.
How did Microsoft derive the name Redstone
Redstone is also the name of an energy-generating substance in the construction game Minecraft which Microsoft acquired when it bought Mojang last year. The back-to-back planned releases of the upcoming versions of Windows OS is certainly indicative of the fact that Microsoft is following through on its promise to speed up its release. The upcoming update will be targetting a whole range of devices and products, including Xbox, Surface Hub, HoloLens, Band, Office and smartphones.
The Windows Insiders program may continue after Windows 10 is released. So, Threshold and Redstone updates may be available to testers before they are finally rolled out for all Windows users.