Finally, the wait is over, the new 2012 R2 cloud series is out for general availability. Microsoft has been working on developing the new set of cloud products including Windows Server 2012 R2, System Center 2012 R2 and the newly launched Windows Intune. And to educate the users of this new cloud range, the Windows Server and System Center team has put together a lot of material which discusses on the new possibilities and arenas to be explored with these products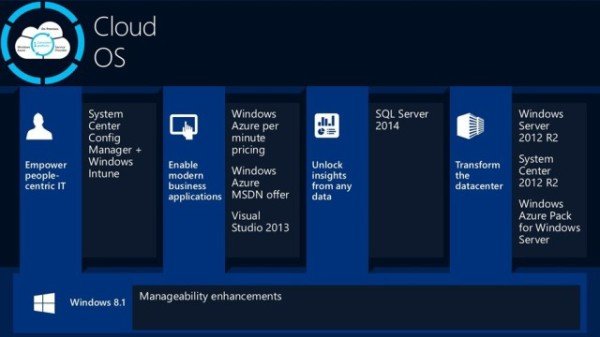 This new range of Cloud products by Microsoft have been produced with the main purpose of making both organizations and hosting service providers, highly efficient, empowering them to produce huge data centers, as now they use Hyper-V for high-scale virtualization, without any limitation.
At the same time, both enterprise and service providers can offer cloud storage with extraordinary performance at unbelievably lower costs. The new cloud range will also enable built-in networking with software support and hybrid business continuity.
Given below is the list of resources for each product, which is a highly recommended read before you venture into bringing a radical and strategic change within your organization with the new 2012 R2 series:
Windows Server 2012 R2
Windows Server 2012 R2 Essentials
System Center 2012 R2
Windows Intune
Windows Azure Pack
StorSimple
Virtual Desktop Infrastructure
However, before the actual purchase, go ahead and check out the trial information of the entire range here, which you can go through and assess according to your cloud requirements – and then choose a product which can enhance efficiency of your daily processes and offer a high ROI.