After what seems like forever, Microsoft has finally made it so that the Windows Terminal is now the default command line tool in Windows 11 due to the recent update known as Windows 11 22H2. That means every command line application will open in Windows Terminal automatically without problems.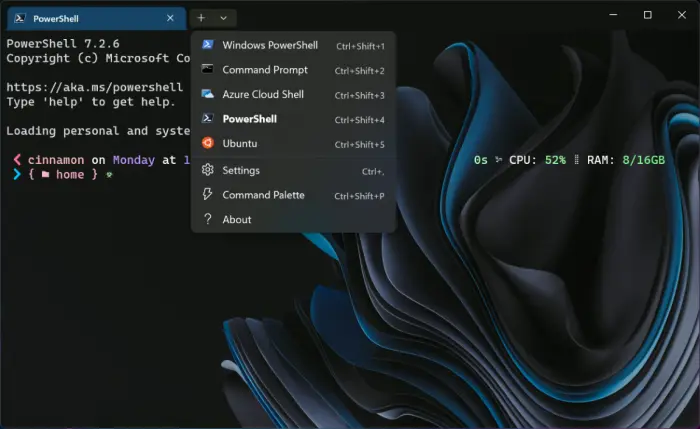 Windows Terminal is now the Default in Windows 11
Now, it is possible to set your preferred default terminal if you so wish. For example, if before the update you've already manually chosen a default terminal, then things will not be overwritten to allow Windows Terminal to remove whatever you've added.
Additionally, if you are not interested in having Windows Terminal as the default, you can change it yourself by navigating to Privacy & security > For developers via the Settings app in Windows 11.
When was Windows Terminal first announced?
Microsoft first spoke of Windows Terminal back in May 2019. The company also decided to open source the repository of the terminal at the conference, but that was only for a short time because the source code is not publicly available to the masses.
The best features of the Windows Terminal
We've been using the Windows Terminal for a long time, and so far, we have come across several features that we believe everyone should consider using.
Command palette: One of the best things about Windows Terminal is the fact that it comes with many actions. You see, actions give the user control over how they interact with the terminal. In order to make it easier to find and use actions, Microsoft created the command palette, something that can be accessed via the bottom of the new tab dropdown. Alternatively, it can also be opened by pressing Ctrl + Shift + P.
Profiles: It is possible to have more than one command line profile inside of Windows Terminal. These profiles are all associated with a single command line application and can be customized individually to the way you like. Interestingly enough, Windows Terminal will automatically create profiles for you if you're using Windows Subsystem for Linux or Visual Studio.
Tabs & Panes: We like the Windows Terminal application because it supports both tabs and panes. By clicking on the + button located on the right, a new tab will appear. To open a new pane, press and hold ALT, then click the + button to get the job done.
So, as you can see, the Windows Terminal is quite powerful, but the most important thing is, you will always have the option to add your favorite terminal as the default if you do not wish to use what Microsoft has created.
To learn more, read from the official Microsoft developer blog.