Windows Virtual Desktop service will now-onwards be called Azure Virtual Desktop, announced Microsoft. The company has also announced some new features, capabilities, and new pricing for app streaming along with its new name. Not to mention, Microsoft took this decision to keep up with the changing needs of the customers globally.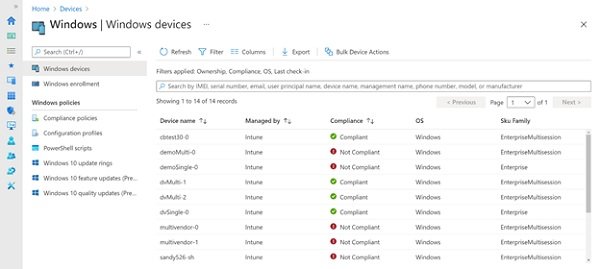 Talking about this announcement, Kam VedBrat Partner Group Program Manager at Microsoft Azure, stated, "When we launched Windows Virtual Desktop nearly two years ago, no one predicted a global pandemic would force millions of workers to leave the office and work from home".

He further added, "And to support the new remote workforce, many of you turned to Windows Virtual Desktop to give remote users a secure, easy to manage, productive personal computing experience with Windows 10 from the cloud. It has been humbling to work alongside you as you pivoted your operations to meet new challenges—from supporting frontline healthcare workers at NHS to engineers at Petrofac to educators and students—hear from some of the top UK universities on their experience with Azure Virtual Desktop".
Azure Virtual Desktop gets new features
The company yesterday announced the public preview of new features added to Azure Virtual Desktop-
Enhanced support for Azure Active Directory
This feature will be available for public preview soon as mentioned on the official blog. With the new improved support for Azure Active Directory, users will be able to connect their Azure Virtual Desktop virtual machines directly to Azure Active Directory. They will also be able to connect with the virtual machines from any device using just the basic login credentials. This new feature will help companies reducing costs and streamlining their deployment.
Microsoft Endpoint Manager
Enterprises can now distribute applications and manage policies across devices with Microsoft Endpoint Manager. Also, they can enroll Windows 10 Enterprise multi-session in Azure Virtual Desktop virtual machines and manage them from the admin center exactly as we do in the shared physical devices.
QuickStart experience
With the new QuickStart feature, users can now set up a full Azure Virtual Desktop environment in their Azure subscription. This will be coming soon in public preview.
New Pricing for app streaming
Microsoft has announced monthly per-user access pricing options for enterprises to use AVD. The organizations also have to pay for Azure infrastructure services based on their usage. While the new pricing options will take effect from January 2022, there's a promotional campaign starting from July 14, 2021, wherein the organizations can get access to Azure Virtual Desktop for streaming first party or third party application for no extra cost.
Pricing for monthly user access rights effective on January 1, 2022, will be:
$5.50 per user per month (Apps)

$10 per user per month (Apps + Desktops)
Head over to the official Microsoft Blog for more details on this.