Launched in 1997, WinPatrol is amongst the most popular and trusted security freeware, for many a Windows users. One of our favorites, it was always the first software I installed on a newly formatted computer, just so I knew what changes each subsequent software made to my system during installation.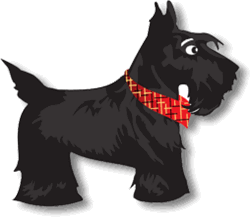 Scotty, the faithful Windows watchdog, will keep a watch on your Windows PC and inform you of any changes made to your system. It alerts you when changes occur in the Internet Explorer Home Page, Accelerators, Toolbars and other add-ons, Startup Programs, Windows Services, Windows Registry and more. Like all our freeware offerings, WinPatrol too will never install any crapware!
Now comes news that its developer Bill Pytlovany has transferred the ownership of WinPatrol to a new owner, Bret Lowry, the founder of Ruiware, LLC.
Scotty is in safe hands, even in his new home, assures Bill – and the new developer has agreed to respect all the commitments made by Bill.
It hasn't been a secret that a long term family illness encouraged my search for someone who not only understood WinPatrol, but would love and care for Scotty. I had some tempting offers, but they included a future without our pledge of a lifetime PLUS membership. Even worse, many respected companies thought WinPatrol would be an easy way to install unwanted toolbars and search hijackers. Version 32.0.2014.0 will be the first version of WinPatrol released by Ruiware, says Bill, who is also a Microsoft MVP.

Bill comes across as a kind man who always, first, has the best interests of Windows users at heart. He has made sure that WinPatrol would continue to be a freeware with integrity, that people can continue to trust.
We hope the new developer Bret will live up to the high expectations, that people have from WinPatrol and hope Scotty does not suffer from separation pangs.