Windows Store is all set to touch the benchmark of 100K apps very soon. With new apps getting launched by Microsoft for Windows 8, it is beloved that this mark will be reached pretty early.
Microsoft's Steve Guggenheimer stated in an official blog post;
"We're only one week until Build and we're really looking forward to getting together with developers in San Francisco to talk apps, code, industry trends, and of course have some fun. As we head into Build and the conversation on new apps, and apps yet to come, I wanted to take a moment and highlight strong app momentum for Windows 8."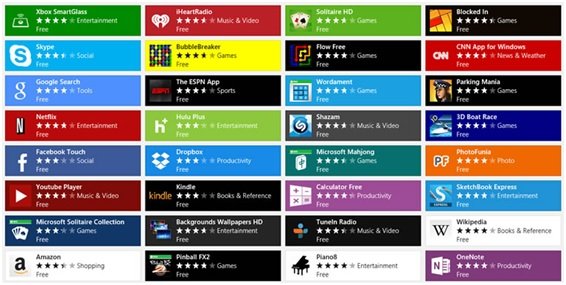 Windows Store is certainly flooding with various new and popular apps. Microsoft is also going to launch its new Windows 8.1 Preview. Along with this launch, users will also see few new popular apps rolling out to Windows Store.
Some of these new apps are mentioned further. These new apps include;
Great British Chefs app: This app offers 300 photographed recipes from popular UK Chefs
edjing: With the help of this app you can add DJ'ing effects
Tesco Groceries app: This is a unique app that lists various grocery shops at Tesco in the UK
Where's My Mickey: this app includes Vyclone social media app, and a puzzle game
Time Out app: This store showcases what's happening in cities around the world
VEVO app: this is an interesting app for those who use the popular personalized music video and music entertainment platform
According to MetroStore Scanner, there are 91,118 apps in the Windows Store. The store will soon reach the mark of 100,000 app mark. Though the quality of these apps may be debated by some, the fact is that Windows Store is certainly reaching the mark of 100k very soon. This news has created ripples in the market. This is such a great achievement for Microsoft that the company will surely boast about it during the Build 2013 developer conference in a coming week.