A recent post on Major Nelson's blog pointed out an Xbox 360 system update available to the members of Xbox preview program. The news make some sense since Xbox users for long have been demanding support for bigger external hard drives. Xbox 360 will now support 2TB Hard Drives
Xbox 360 will support 2TB Hard Drives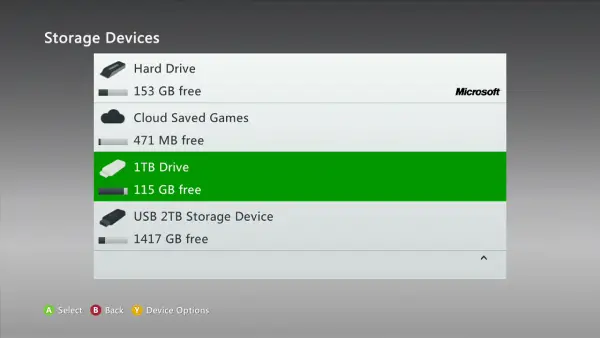 The recent entry of Xbox 360 in its Preview Program, gives those who are participating in the program a chance to access system updates and features before they are rolled out for the general public. Support for larger external storage for the Xbox 360 has been one of the prime features that witnessed a record number of requests compared to other features.
In view of this growing demand, there has been an inclusion of 2TB support for Xbox 360, for expanding its usefulness as a media center or storage device.
Please note that the Preview program is by invitation only. If your friends have enrolled for the program, they can invite you by using the Invite friends page in the Xbox Preview Dashboard app. Only those registered, will get the chance to install system updates as well as experience the new or improved features before their final release to the general masses.
Microsoft points out that some drives may be incompatible or have performance issues and if space is already reserved for storing Xbox 360 data, it will need to be wiped off in order to "gain full access to the drive." The company also welcomes suggestions or recommend changes and improvements to the Xbox One or 360 through the Xbox Feedback website.
After all, feedback from customers would help the company move along and continue to work on improving the Xbox experience.