Team Xbox has come up with some new features and functionality improvements for the gamers. These new features reportedly will bring new ways to enjoy the gameplay and better ways to connect with friends.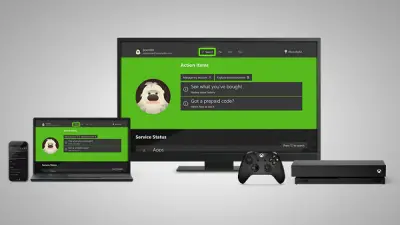 Xbox Customer Support
The newly announced features include-
Xbox Assist Improvements– Xbox Assist will now bring some more troubleshooters to your common problems and will also help you learn more about the Xbox Live Enforcement Actions. It also brings a better Xbox Live service status information. Xbox team announced this Xbox Assist last fall to help you with your queries.
Virtual agent improvements– the existing capabilities will be improved and also many new capabilities are added to the Virtual agent on support.xbox.com.
Support callback– The Xbox customer service is now improved and you can now get a callback instead of waiting on hold for your call to connect. Just log in to the support.xbox.com and mention your problem, the team will call you.
Improved Xbox Forum– You now can chat and discuss the Xbox in the Microsoft Community Forums. Xbox Forum is now joining the Microsoft Community Forums and thus you can share and discuss all your Xbox console, PC or mobile problems at one place.
Device repair and tracking improvements-Apart from the game issues, you can now get your devices too repaired here. You will also be able to track your device repair now onwards. Just go to account.microsoft.com and click Devices.
The new and improved support will certainly bring you the fast and effective help whenever needed. These improvements and features will automatically be updated in your Xbox and you do not need to make any changes.
Head over to the official page to know more about the customer support.