Microsoft has announced the early-access preview of the Xbox Family Settings app, which allows parents to manage their children's gaming activities on Xbox One consoles using Android and iOS devices. Interestingly enough, the app prevents login attempts from children's accounts.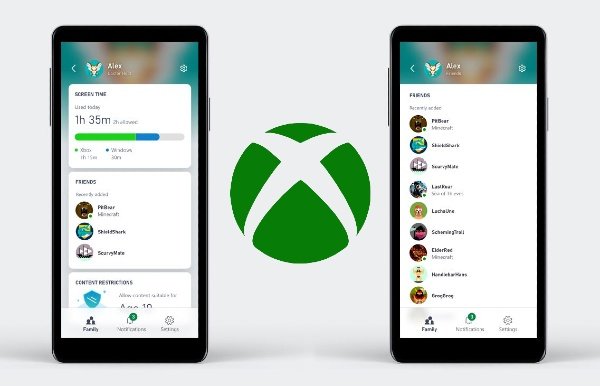 Microsoft launches Xbox Family Settings app
The early-access preview Xbox Family Settings is available to download on Google Play Store and Apple App Store. The app is compatible with iOS version 10 or higher or Android 5 or higher. The iOS app preview is limited to the first 10,000 people who sign up. There's no such restriction on the number of Android users who can sign up for the preview version of the app.
In a blog post, Dave McCarthy, Corporate Vice President of Xbox Operation, wrote:
"We believe that especially now, gaming plays an important role to help connect friends and family and have fun while staying home. The app makes it easy to find the right balance of gaming time that feels right for your family."
Parents using the preview version of Xbox Family Settings can download the final, public version of the app when it is available or they can simply continue to use the preview version.
App features such as child account setup, content settings, communication settings, multiplayer settings, clubs, and cross-network play are available during the preview. Managing your child's friend list and incoming friend requests will be coming soon. More features will be available over time.
Features of the Xbox Family Settings app
Set up an account and add family members to it
Set screen time and block/unblock content
Track your family's Xbox gaming activity
Manage incoming requests for screen time
Set communication limits and restrictions
Set approvals to join multiplayer
Coming soon: Manage friend requests
Parents can manage gaming activities on Xbox One consoles. Meanwhile, content and screen time limits apply to Windows 10 PCs when a child account is logged into the Microsoft account with the family-connected Xbox profile. The app doesn't cover smartphone gaming activities.
The Xbox Family Settings app, however, doesn't allow parents to manage screen time and content settings for game streaming with Mixer.
Meanwhile, let's see how to set up Xbox privacy and online safety for kids.