Microsoft just announced the Windows 10 Creators Update and one of the highlighted features is the ability to stream live games. The Windows 10 Creators Update has taken care to appease the gaming community with its features like God Mode. The Beam streaming is a new updated Xbox experience which will come along with home improvements and much more.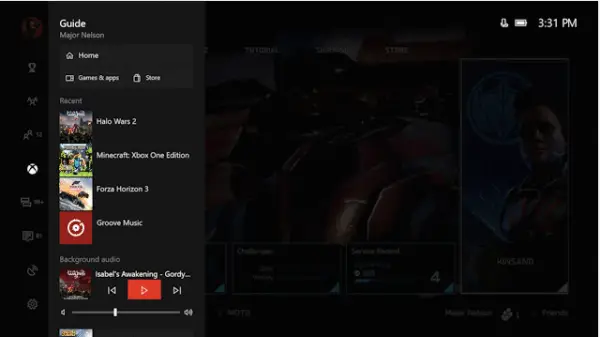 We're excited to announce that we are shipping new features to the broader Xbox One community today. This is a big release and includes Beam streaming, an updated Xbox experience with the new Guide, home improvements, and much more. One major goal for this release is to make streaming your Xbox gameplay even easier. And by updating the navigation of the Xbox console through the new Guide, we're aiming to put the features and experiences you love the most right at your fingertips, says the blog post.
The Home will be updated with the new simplified UI, and this is not just to make the overall interface look clean but also to achieve gains on the performance front. Now a smaller icon will help you look around the things associated with the game and also interact with your Club or find for group posts. The current game you are playing will be the spotlight with hero art as your Xbox background.
Faster Guide
Pulling up the new enhanced guide is now easier, with a single press of the Xbox button you will be able to access all the features and functionalities that suit your preference. The Page 1 of the guide evolves around the content that you are interested in including Games, Apps, home, store and also the recently launched applications. Also, you can access the control of music playing in the background from any app. Last but not the least you will also be able to capture screenshots and record videos.
Better Multi-Tasking
In order to aid better multitasking, the Xbox developers have added a new achievement tracker that is active while you are playing the game on your screen and also the Cortana will appear as an overlay. Gamers can set reminders, alarms and play music with simple voice commands.
Beam on Xbox One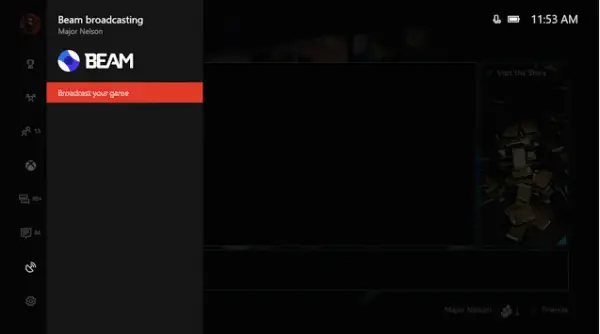 The beam will allow you to stream the Xbox gameplay directly from the Guide to your Xbox one and will also give you the ability to manage Beam Broadcasts and interact with other gamers via a special chat overlay that will appear on your screen. You can also download the new Beam viewing app from My Games and Apps.