Xbox introduced a new slimmer yet more powerful gaming console Xbox One S at a starting price of $299. The Xbox One family finally has a new member with a sleeker design, textured grip and interesting new features for gameplay and video. With its new compact design and features, this new white Xbox One S was sure a head turner in E3 2016 Press Conference. Being around 40% smaller than the original Xbox One, this new console is the most compact Xbox One so far.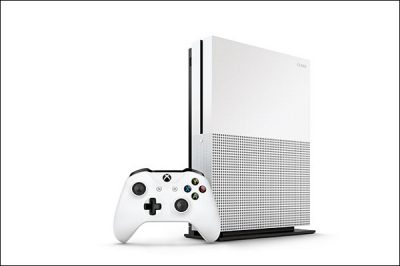 Xbox One S Features
With a very compact size and the textured grip, the new Xbox One S is one of the handiest gaming consoles ever.
Comes with an optional stand allowing you to place it vertically or horizontally.
Includes a built-in power supply.
High Dynamic Range (HDR) support for gaming and playing videos.
With its content partners like Amazon Video and Netflix the new Xbox One S can now stream 4K HD videos and Blue-ray movies.
2 TB storage option
Connectivity options include Bluetooth and a USB port in the front.
The 4K HD and HDR support of Xbox One S will give you a crispier and richer gaming experience and will stream the videos with more vibrant colors and richer color contrasts. The Bluetooth connectivity option will help the gamers connecting the console to their PC without an adaptor.
While the new Xbox One S brings many new features, the company has removed the dedicated Kinect port from the back. To connect your Xbox One S to Kinect, you will be needing a separate Xbox Kinect Adapter. Please note that if you already own a Kinect for Xbox One, you will get a free Xbox Kinect Adapter with the new Xbox One S.
The 500 GB model of Xbox One S will be priced at $299 and 1TB model will come with a price tag of $349, the price range of 2TB model is not yet disclosed by the company. An extra Controller will cost you $59.99. Check out more about the new Xbox One S
Check out more about the new Xbox One S here.