The Xbox June 2020 update that promises to improve and simplify digital library management is now available. In addition to digital game management improvements, the update also brings verification badges to Official Clubs.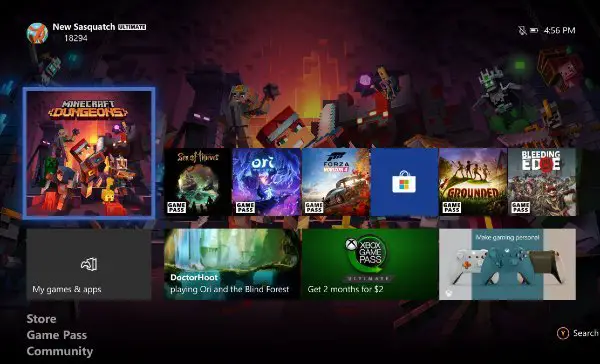 Xbox June 2020 Update now available
Xbox gamers use their Xbox Game Pass, Xbox Live Gold, and EA Access memberships to download titles to their consoles, courtesy of a digital game library. The Xbox June 2020 update is finally making it easier to manage the company's digital games collection.
"Today's game collections are often a mix of games played on a disc, purchased via a digital store, or downloaded with a subscription like Xbox Game Pass. All these great games can make it tough to decide which ones to keep local when you run low on storage space," Xbox said in its blog post.
Digital Library Management
The June 2020 Update supports game titles from Xbox Game Pass, Xbox Live Gold, and EA Access subscriptions. Now, your Xbox One Dashboard will indicate exactly where did you obtain the game from. The updated Xbox Home also displays new game tile overlays and membership badge.
The update provides Xbox Game Pass or Xbox Live Gold members with a badge next to their Gamertag on Home and in the Guide. The company is also making it easier for Game Pass members to discover content related to their subscription.
New Xbox Game Pass subscribers can now discover relevant games on the top of their dashboard.
Official Clubs verification
Folks at Xbox have added new verification badges to differentiate between Official Clubs managed and run by developers and the fan-based clubs managed by communities.
"…We love seeing how active Clubs have become on Xbox One since they were first introduced. Since the start, a plethora of fan-based and Official Clubs have cropped up, creating homes for communities within the Xbox ecosystem."
In related news, Microsoft has announced the preview of Microsoft Bing for Xbox. This way, Xbox wants gamers to discover trending content and search the web with the Microsoft Bing app