Microsoft is making plans to shut down Xbox Live Indie Games (XBLIG) on the Xbox 360, and it is something that should have been done years ago. XBLIG is a section of the Xbox Live Store where anyone could upload games and sell them directly to the consumer. It was a good idea when it was launched back in 2008, but it didn't prove to be worth the while due to the plethora of terrible games being sold.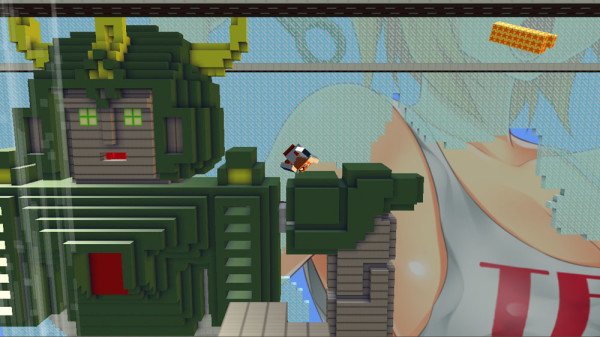 Most of the games were copies of popular games, and it was a disaster. We've seen games with poorly designed female police officers fighting skeletons, and a game where the player must escape dungeons and whatnot by controlling a goat.
Yes, we know that Goat Simulator is a thing now, but Escape Goat was terrible.
And then there was another game where you can watch a princess verbally humiliate a frog, and another called Uncraft Me 2. The design of this game is similar to Minecraft, but with anime, and sexy images in the background.
A pervert's dream game? We have no idea, but it is terrible, and it can be had for $1.00 right now.
The big problem with XBLIG, was the fact that it had little oversight, which is the reason amateur developers could get away with installing any form of crap they felt was good enough to make a few dimes.
We're glad this service was never brought to the Xbox One because such a move would have likely thrown gamers to purchase a PlayStation 4 instead.
Still, we are a bit concerned about the addition of Early Access to Xbox Live on the Xbox One. We were never fans of the concept on Steam where gamers pay for unfinished games to help development and are likely have to purchase the full game should the developers ever manage to finish it.
But hey, anything to make a bit more money seems to be the order of the day instead of thinking of the consumer.