Xbox Live, the online service for your Xbox 360 helps you get unbeatable entertainment experience right to Xbox 360. The service is available in both forms, free and subscription-based service, known as Xbox Live Free and Xbox Live Gold. The latter charges users a fee to play multiplayer gaming.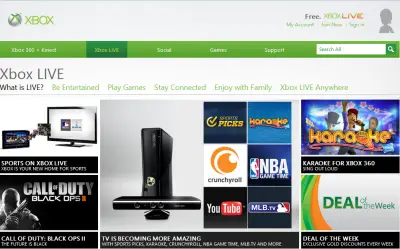 Of late, Xbox users have been reporting issues with the service. The service is currently down! Many are reporting that they are being unable to sign onto the online gaming service. Xbox's Live Status webpage too has confirmed the news.
The page has acknowledged that the issue is affecting Xbox 360 owners, along with Windows 8, Windows Phone, Games for Windows Live and even the Zune PC client. Here's the description from the Xbox Status page.
Users may experience difficulties with the following services:
Signing in to Xbox LIVE
Affecting the following LIVE Platforms:
Games for Windows LIVE
Windows 8
Windows Phone
Xbox 360 Console
Xbox.com
Zune PC Client
1/29/2013 6:41:12 PM PST:
Uh-oh! Xbox LIVE is being difficult right now and it looks like you can't sign in. Thanks for sticking with us while we figure this one out. It may be the end of the work day, but nobody is going anywhere! As always, you can check back here in 30 minutes for another update.
It looks like you've been disconnected from Xbox LIVE and worse, you can't sign back in! We will get this fixed as quickly as possible. Thanks for being patient while we sort this out. Please check back in half an hour for more information.
Many of the services on the console are operational, but Xbox Live seems to have been affected at large. Microsoft was quick to respond and Xbox Live Status confirms that it is up and working now.