Microsoft is finally rolling out the Xbox One February 2020 update, which brings a whole host of changes. Last month, the company had revealed the kind of changes and improvements coming soon to Xbox One system software with the February 2020 update.
In a nutshell, the new update contains a redesigned interface, more ways to organize your library, image support in conversations, more control for Xbox One Game pass members, among others. Here's everything that's new with Xbox One February 2020 update.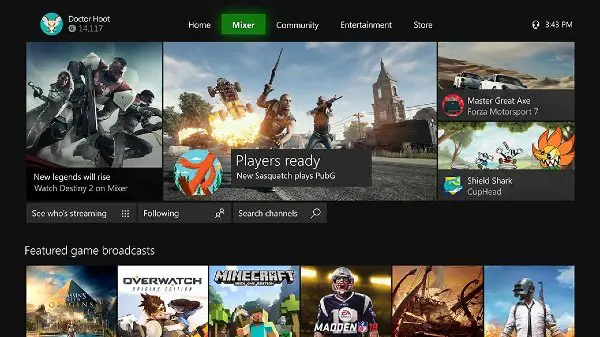 Redesigned Xbox One Home interface
First things first, Microsoft has brought a drastic design overhaul to Xbox One Home. This way, Microsoft aims to make the home interface more responsive and customizable for end users.
You can always keep your favorite content front and center to easily access them anytime you want. You will also find separate, dedicated rows for Xbox Game Pass, Mixer, Microsoft Store, and more. You can also customize your home feed by adding more rows.
Meanwhile, this is what Microsoft had to say in its changelog for Xbox One February 2020 update:
"With the February update, we're giving you more ways to organize your stuff. Content grouping makes it faster to find and launch what you want, while new icons on game trials and demos make them easier to distinguish from full games. What's more, we've put top games & apps settings right in your library to simplify updates, remote installations and more."
Microsoft has also added support for images in conversation. As a result, Xbox One users can view images and animated GIFs sent over Xbox mobile app and the new Xbox (Beta) App for Windows 10 PC. Images also support full-screen mode. Safety settings also allow users to control the content shown in messages.
If you are an Xbox Game Pass member, you can also exercise some additional controls over what to install from bundled games.
Now decide the location for notifications
This update also provides users with an ability to decide where exactly they want notifications to appear on their screen.
Simply navigate to Settings > Preferences > Notifications and select the Default notification position. You can choose from six locations on your screen.
Last but not the least, Microsoft has also brought some incremental changes that aim to enhance your Xbox One's Mixer Viewing experience.