The much awaited 2TB Xbox One S will hit the market shelves on August 2, says Microsoft. The device, however, will now be made available only in the selected regions namely: Australia, Austria, Belgium, Canada, Czech Republic, Denmark, Finland, France, Germany, Greece, Hungary, Ireland, Italy, Netherlands, New Zealand, Norway, Poland, Portugal, Slovakia, Spain, Sweden, Switzerland, Turkey, UK and United States.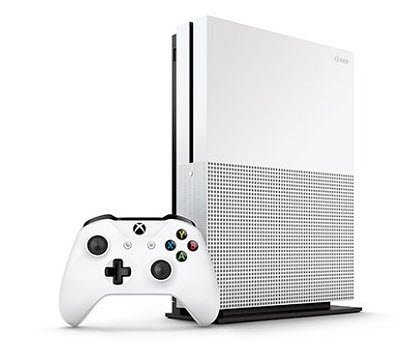 Xbox One S
"All pre-orders will arrive on August 2 and, for those of you that haven't yet, you can still pre-order a 2TB Xbox One S launch edition through microsoftstore.com and select retailers. Availability is limited, and demand is high, so you'll want to check with your local retailer for more information and pre-order your console soon", say Matt Lapsen, General Manager, Xbox Devices Marketing.
Announced in the E3 event last month Xbox One S is one of the most talked about Xbox devices. This much-anticipated gaming console from Xbox family comes with a sleeker design and is 40% smaller than the original Xbox gaming device. The device will support all Xbox One games, accessories, and other live services.Some of its notable features include its textured grip and interesting gaming features. It is by far the most compact gaming device launched by Xbox and also the only gaming console with a feature to play the Blu-ray movies and stream videos in 4k Ultra HD with High Dynamic Range and luminous colors. So you can now enjoy your favorite videos and movies with a much crispier and true visual depth.
Xbox One S Price
The 500 GB Model will be available with a price tag of $299 USD followed by the 1 TB model at $349 USD and the 2TB version at $399 USD. A new Xbox Wireless Controller with textured grip and Bluetooth support will also be available for sale with a price tag of $59.99 USD.
Head over to the official Xbox Blog for more details on the availability of Xbox One S.