Earlier, the experience of SkyDrive on Xbox 360 was a basic one. The new generation console – Xbox One however takes the experience a step further with Xbox: Go to SkyDrive command. Microsoft announced it is integrating the online file storage service directly into its OneGuide TV channel listings. A customer irrespective of the gaming console he owns, feels he should have access to a wide variety of live and on-demand entertainment.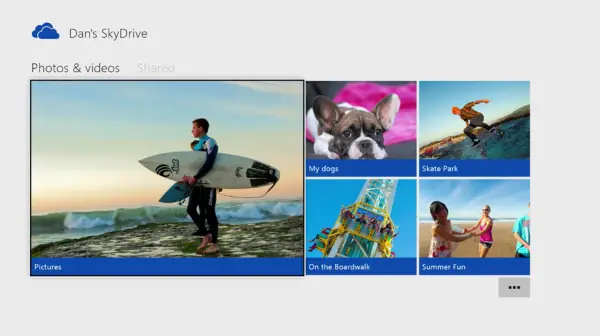 OneGuide, an electronic program guide offers all this entertainment options to Xbox One users. SkyDrive integration in OneGuide will help us explore Xbox One's unique built-in capabilities to display user photo and video content onto the television in more attractive way.
What's convenient? SkyDrive will let you display photos and folders without the app being open. Moreover, even Windows Phone users will be able to automatically upload photos and access them from Xbox One. Kinect service will help you navigate through albums, see and share images with other SkyDrive users, and snap the Xbox Music app to listen to music while browsing.
SkyDrive automatically adds your Pictures folder and the Camera Roll as channels for quick access, but you can also add any folder from the SkyDrive app into the list of app channels. When you select a photo, you are taken directly into a slide show of the picture and the rest of the album. For example, if my friend was on vacation in Hawaii, he could share a photo album with me, and I could add it to the OneGuide. Any new pictures he puts in his album will show up in my app channel. This is a much easier way to get updates than looking through the app." – Skype Program Manager Dan Somrack.
Xbox: Go to SkyDrive
Access to SkyDrive from the Xbox One using Kinect is simple. Just say "Xbox: Go to SkyDrive," the command will invoke a response and direct you from the console's home screen into the SkyDrive environment. Once inside SkyDrive, the user can go to specific collections of photos and videos using the
Controller,
Gestures
Voice commands
To enhance your image or video viewing experience, you can issue the Snap command. The command instantly adds a music track from Xbox Music to the experience.
http://www.youtube.com/watch?feature=player_detailpage&v=E2Vlsqft27I