Windows Media Center, your popular digital video recorder and media player, was killed by Microsoft as it did not find a place in Windows 10. However, the company has ensured that one of the key features of Windows Media Center is included in Xbox One.  The gaming console will get a full DVR functionality in a future update.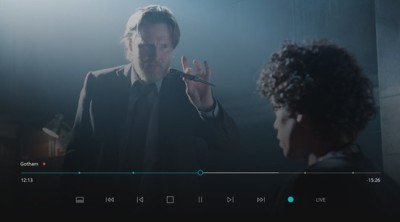 Announcing onstage at gamescom press conference, Microsoft said that the DVR for Over-the-Air TV, will allow recordings live over-the-air TV. Xbox One users can also schedule recordings and take their shows even on the go.
DVR in Xbox One
Recorded shows are now available on your mobile
Regardless of which smartphone you use, with your Xbox One, you can stream recorded TV shows to other devices, either via the Xbox app on Windows 10, or through Xbox SmartGlass for iOS and Android. Users can also download videos to their Windows 10 phone, PC or Tablet and then watch them wherever they like without requiring any internet connection at all.
Schedule and manage recordings on the go
"You can schedule recordings from OneGuide on your Xbox One console, the Xbox app on Windows 10 devices or with Xbox SmartGlass on iOS and Android devices. You can also add, review and edit your scheduled recordings from your PC, tablet or phone while you are away from home with ease, says Microsoft".
No limit on TV recordings
There is no limit on the TV recordings and users can download as much as they want. However, the amount does depend on the capacity of the hard drive that you plug into your Xbox One.
Microsoft plans to launch DVR for Over-the-Air TV service sometime in 2016. The good news is that there would be no monthly service fee for OneGuide or over-the-air DVR services. When launched, DVR feature would be available only through the console's TV tuner and not via cable or satellite TV from a set-top box running through the Xbox One.