After being in limelight for months, the super powerful 4K capable gaming console Xbox One X is finally released. Microsoft released the gaming console worldwide marking it as a debut of the most powerful gaming console. The console is available for retail sale in the market and to the surprise, you get a free game with a purchase.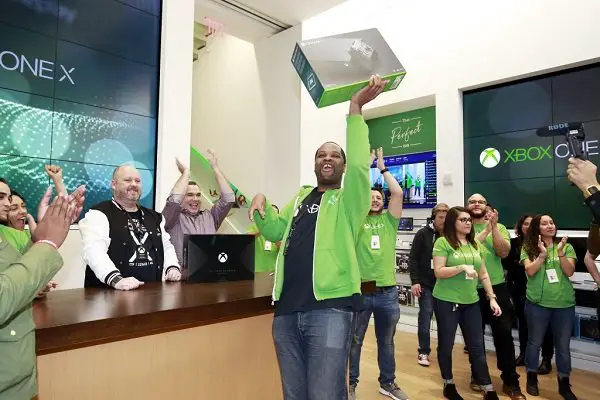 Xbox One X launched
Phil Spencer, head of gaming, Microsoft Corp said, "We built Xbox One X to give game creators the most powerful platform to bring their visions to life and to give gamers the best console to play the games of the past, present, and future". He further added, "We're excited to offer gamers the world's most powerful console with access to the largest games lineup in Xbox history — more than 1,300 titles and more than 220 exclusives."
The Company also marks it as a biggest global launch as the console will be made available for sale in 35 markets worldwide.
It retails at US$499, £449, €499, C$599 and A$6492, with additional markets launching soon.
The highly priced gaming console has hit the market right on time as the Christmas month is almost here. With its 4K HDR capability and other technological benefits, the Xbox One X now actually tops the list of premium gaming devices available in the market.
The gaming console, which was initially named as Project Scorpio is an upgraded version of the existing Xbox One gaming console. Microsoft announced the console back in the month of April and has been steadily building the compatible games since then. Back at the time of the announcement, the Company promised to bring the games with highly advanced graphics and improved framerates and they have announced more than 150 such games so far.
The Company also announced the 4K updates for more than 50 popular Xbox One games which include Killer Instinct, Forza Horizon 3, Gears of War 4, Minecraft and Halo Wars 2. Furthermore, the updates for over 130 games are lined up for near future to make them compatible with the Xbox One X console.
As per Microsoft, more than 1,300 Xbox One games will be made available for this powerful console including the games of past, present, and future. Also, all the Xbox One accessories are compatible across the family of the console.