The Xbox Series X could be released later this year. Now, since the first announcement of the console, Microsoft only showed the new Hellblade 2 video game known as Hellblade 2: Sensua's Sacrifice. Since then, gamers have been wondering when they will see next-generation gameplay. Thankfully, Xbox announced on Twitter not too long ago that plans are in place to reveal video game gameplay on the Xbox Series X on May 7, 2020.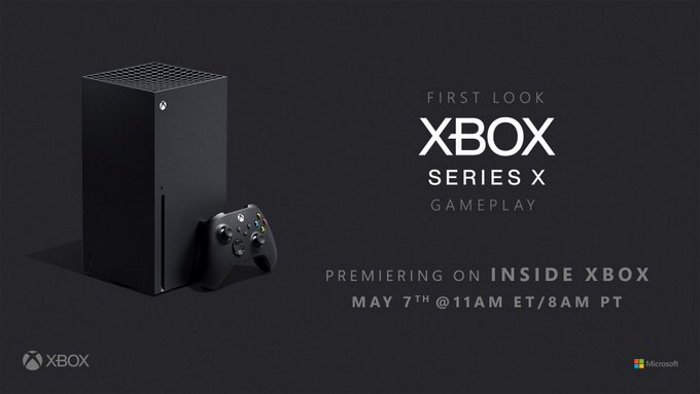 Xbox Series X Gameplay
The games will be shown as part of the Inside Xbox stream, and because Microsoft stated games will come from its global partners, that leaves us to believe the conference will be third-party centric. Chances are, Team Xbox might show off one or two exclusive games, but nothing much as they would want to leave the best for later.
E3 2020 is canceled due to the current pandemic, therefore, any planned event by Microsoft will exclusively be streamed online. In fact, the company has stated it will do so until 2021 the earliest
As it stands right now, the Xbox Series X is the most powerful next-generation video game console. However, the most important thing is its price, and that is something Microsoft has yet to reveal.
You want to see games for the Xbox Series X? We want to show you games for the Xbox Series X.

Check out First Look next-gen gameplay from our global developers partners within #InsideXbox on Thursday, May 7 at 8am PT. pic.twitter.com/xVdgIeRBJX

— Xbox (@Xbox) April 30, 2020
The console was originally revealed back in December 2019, at The Game Awards. The design is upright and very much similar to that of a PC, which is a drastic departure from the traditional console design. Its main competitor going forward will be the PlayStation 5, but has it stands, the Series X is deemed the most powerful of the two despite being very similar.
With the specs of both consoles now available to the general public, it would appear s if the SSD is one of the most important aspects for game developers. This is where the PlayStation 5 pulls ahead, but the Xbox Series X has an edge in other areas that could benefit raytracing due to the more powerful GPU and faster memory pool.
The event stream will kick off at 11:00 a.m. ET next Thursday.