The Greatest Games Lineup in Xbox History started today with the announcement of best interactive games like Halo Wars 2, Quantum Break and more. In a keynote presentation at Gamescom Video Game conference 2015, Microsoft announced these games for Xbox and Windows 10. 2015 Xbox games lineup was the most awarded lineup in Xbox history at E3 2015 and the company today extended the list with some of its greatest blockbuster games.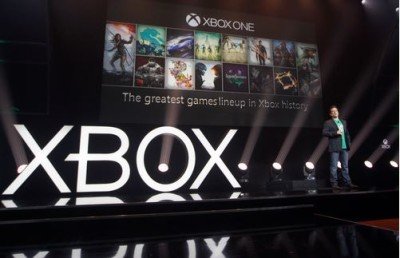 Remedy-produced game Quantum Break which has been teased for more than two years finally got its release date in the event. The game will reportedly be released worldwide on Xbox one by April 5, 2016. The complete gameplay footage of Quantum Break was showcased in the event with its signature bullet time action and latest time-amplified gameplay features.
Halo Wars 2 announced in the event is a strategy game which includes a new Halo Story with some massive battles. The event also witnessed many announcements of remakes and revisions.
The other titles announced for Xbox One and Windows 10 in 2016 include-
Crackdown 3- powered by Microsoft Cloud, this game features a superpowered agent which fights to stop crime.
Dark Souls III- the next chapter of the "Dark Souls" saga returns with "Dark Souls III.
Homefront: The Revolution- This is an open-world first-person shooter game where gamer leads the Resistance movement and wage guerrilla warfare against a superior military force to ignite the Revolution.
Killer Instinct Season 3- This game for Xbox One and Windows 10 will reportedly launch in March 2016.

Scalebound

– This adventure game will be available sometime in 2016.
Some other notable announcements made in the Gamescom 2015 event include-
Rare Replay released in 4 August, 2015
Rise of the Tomb Raider to be released in November 2015.
Additional four tracks to Forza Motorsport 6 and new Forza Race Leagues offering competitive 24-player multiplayer on dedicated servers.
FIFA 16 which includes new features added to FIFA Ultimate Team Legends.
Just Cause 2 for the games who recently purchased Just Cause 3.
Tom Clancy's Rainbow Six Siege which is a multiplayer shooter game.
"Cobalt" as a console exclusive on Xbox 360 and Xbox One in October 2015