Many people must have thought the same, whether the ghost of their deleted Dropbox files had reappeared or what? But, this is not the ghost; but the files itself. A month back, several users reported that deleted Dropbox files started reappearing in their folders again. According to Dropbox, this issue was resolved. However, it seems the problem still persists.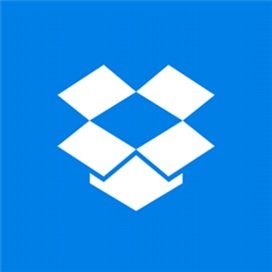 One of the users posted in their forums the last week,
"Old files reappeared in my Dropbox folder spanning the past 5 years. In trying to figure out the reason I came across this thread. Your post says the bug has been resolved, but in my case it seems to have taken effect in the past 24-48 hours. The link to technical support is no longer working, but I have sent in a request using the Contact Us page."
Dropbox's earlier report on deleted Dropbox files
Just a month back, when several requests started pouring in, Dropbox apologized for the reappearance of the deleted Dropbox files.  Dropbox it seems was trying to fix a bug, which induced the resurfacing of year old deleted files on the website once again. Apparently, one of the engineers at Dropbox mistakenly made a huge archive of old information visible. This way, deleted content reappeared.
On Dropbox's support forum, one of the employees of the company mentioned,
"Typically, we permanently remove files and folders from our servers within 60 days of a user deleting them. However, the deleted files and folders impacted by this bug had metadata inconsistencies. So we quarantined and excluded them from the permanent deletion process until the metadata could be fixed."
One of the users mentioned on the forum,
"Several different folders of old files from 2009–2011, deleted years ago but suddenly reappearing overnight. And I definitely haven't connected to an old computer, either. My Dropbox has also been stuck on "Syncing (16 files remaining)" since about 10am UK time, and I got an email around the same time to say that a file request was closed… for a folder I deleted last year."
Like this, there are more comments from the users on this forum.  However, this old deleted data is visible to the Dropbox account holders only. The company assured that it is not accessed by any third party – so the data is safe.