You will require a Microsoft account to play Minecraft in the future. Minecraft has decided to make a Microsoft account to play all of its games including the Minecraft Java Edition. As a result, Minecraft players will benefit from additional security measures, enhanced parental controls, and more.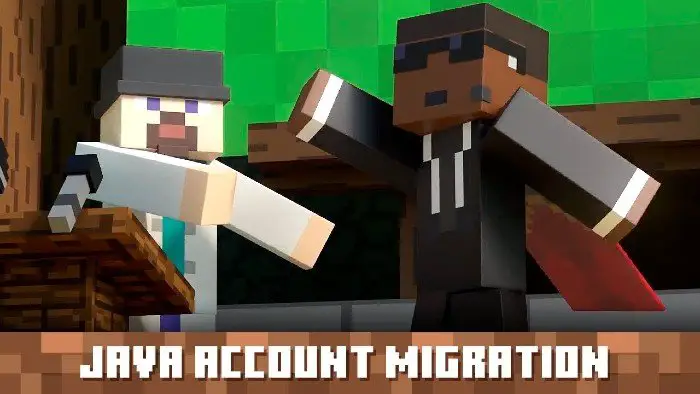 Minecraft Java Account Migration
"Increased security for your account with two-factor authentication. In other words, it's harder for someone to access your account without your permission," Minecraft said. "All your PC Minecraft games will be connected to the same account. Currently, that's Minecraft and Minecraft Dungeons, but who knows what we'll do next?"
In addition to two-factor authentication and streamlined login across devices, the following are the benefits of Minecraft supporting Microsoft account;
Improved parental controls to help keep kids safe when playing online.
Chat and invitation blocking.
Interestingly, migrating from Mojang to Microsoft accounts is not optional for players. For instance, if you refuse to comply with this transformation, you can neither log in nor play Minecraft in the future. In the meantime, Minecraft will have detailed and clear instructions to share with players on how to migrate from Mojang to Microsoft account.
Why do you need to migrate from Mojang to Microsoft account?
Minecraft has decided to pull the plug on legacy (Mojang) accounts for better protection in the form of overall account safety. Since the kind of account safety that Minecraft wants to achieve is not possible with legacy accounts, Minecraft has decided to make use of Microsoft accounts instead of building a new account login system from scratch.
"The biggest added benefit to migrating your account is the option to enable two-factor authentication. We will roll out additional player safety features over time," Minecraft added.
How to migrate from a legacy account to Microsoft account
Click the announcement to migrate.
Sign-in to your Microsoft account.
Set up your Xbox profile.
Confirm the migration to Microsoft account.
Play the game using your Microsoft account.
This applies to all players who use a Mojang account or a legacy Minecraft account to play Minecraft Java edition. You know you have a Mojang or a Legacy account if you log in with a username instead of an email address.