The Pakistan government has blocked YouTube access again. The ban was lifted temporarily just for a few hours today on Saturday. The video file sharing website YouTube was blocked on 17 September, 2012 over 'Innocence of Muslims' the anti Islam film. The site was blocked following the order of Pakistan Prime Minister Raja Parvez Ashraf. The crudely made anti-Islam film 'Innocence of Muslims' came up with huge protest in Pakistan which killed over 20 people.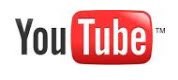 According to the Pakistani authorities, even if the service resumes, the inappropriate content will be blocked using powerful firewall software.
Earlier today on 29 December 2012, PTA (Pakistan Telecommunication Authority) restored YouTube but just after a few hours Prime Minister Parvez Ashraf ordered to cut the access again.
Pakistan authorities are reportedly working on filtering out the sacrilegious material on the website.
A senior official from PM's office gave a statement: "The prime minister has issued orders to block YouTube again".
The federal officials however denied providing any other details further.
The Geo TV, local Pakistan news channel today reported that the sacrilegious material is still accessible on the website (YouTube) and thus the Prime Minister Parvez Ashraf has released the orders to block it immediately.
Rehman Malik, Interior Minister giving the reason of restoration, posted on Twitter that the websites was unblocked due to hue public demand.

Rehman Malik Tweet says –
"There was a gr8 demand to unblock Utube from all sections of society esp fellow tweeps. expect the notification tday! Hope u r all happy now". PTA is finalising negotiations for acquiring powerful firewall software to totally block pornographic and blasphemous material.
There is no news for restoration of YouTube in Pakistan for now.