In welcome news, YouTube announced that it'll soon start delivering live-streaming facilities for YouTube channels with more than a thousand subscribers. In a blog post screaming 'We'll do it live', YouTube announced that any channel with more than 1,000 subscribers and is considered to be in "good standing" with regard to following the site's community rules will be able to enable live streaming.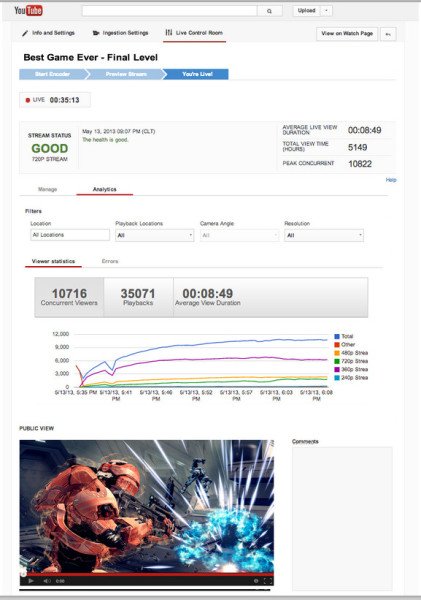 Dubbed as YouTube Live, this feature will mean an expansion to the live streaming feasibility which was earlier enjoyed only by select partners and their channels.
"YouTube Live allows you to offer your audience a great viewing experience, with great streaming quality and instant scalability and reliability. Here are some key features:
You get real-time transcoding in the cloud, so you only need to send us your highest quality stream and we make it instantly available in all resolutions and device formats
You can show multiple camera angles, add closed captions, and insert ads and slates
Viewers can watch the live stream from any device, get the best quality constantly adjusting to their Internet connection, and can skip back and forth in the live stream"
Channels owners with more than a thousand subscribers can now check the check their Account Features page for an "Enable" button to sign up for YouTube Live. Clinking it would ensure that the live streaming facility is doled out to the specific channel in a few weeks from now.
More information on the live streaming is available in our Help Center, and you can also check out the YouTube Live Streaming API for everything you need to create your own live experience with YouTube. We'll also continue to expand availability to more channels and add more features to YouTube Live over time.
As a great example, Google chose to stream the entire Google I/O keynote live from YouTube.